We finally got around to taking the annual Team Blabador Winnings Picture that we take every year.
We don't do it to
brag
, per se, but rather to look back at all the great times we had all year together! Next year, there will be 4 blabs in the picture and so many great times and memories.
Presenting Team Blabador - 2009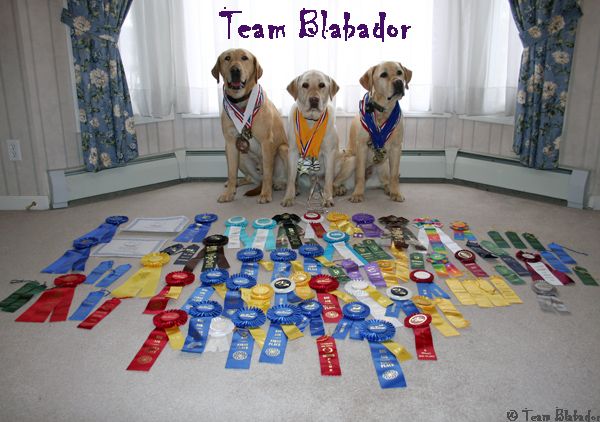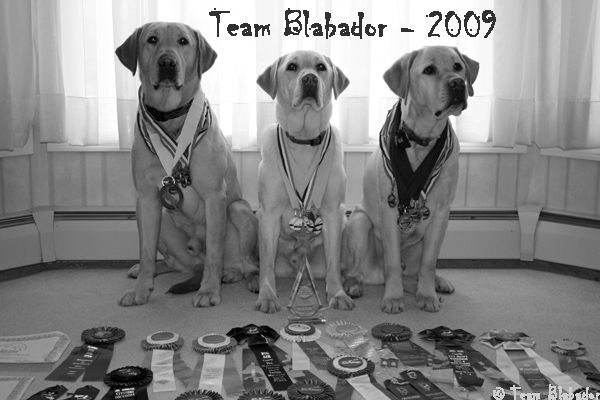 I have to give props to Parker (right), who is the original blabador and

THE

reason we got into the sport. He looks darn handsome for a 9 year old.
And Colby, whom we thought we would take with us but would never "catch on".
Dogs never cease to amaze me. Ever.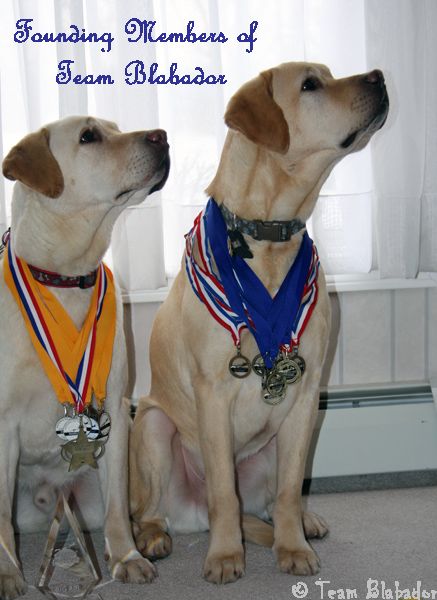 But no Team Blabador photo shoot is complete without the out take shot.