So I went today to meet Inara's mom, Sophie, at the warehouse being used to house the animals confiscated in Trumbull County. It was so much harder than I had thought it would be. I was doing okay until a new friend, a trainer working there named Becky, said, "you know, we're allowed to adopt the dogs out now. You could take her home." My heart died because I knew that I didn't have the space/money/resources to take her home, yet I felt like I was abandoning her. So I said, "I don't even have an extra crate for her." Dear sweet Becky said she would give me one. I started crying. Realistically I knew I couldn't take her, but emotionally I was figuring in my head ways of doing it. I held out. But oh it sucked and once I started crying I didn't stop, all the way home.
She is undersocialized but is starving for attention. She is EXTREMELY food-driven. Becky did tell me that she is one of the messier dogs that messes in her crate - from the looks of her legs and hearing that she's messy, I'm guessing she was kept in a crate all the time at Humane Sanctuary. I was able to easily touch her all over - head, mouth, all four legs, belly, tail, etc. Her tail was a bit tucked, but I think that's due to the undersocialization. I gave her a big strong hug to see how she was about having my arm and head over her neck. She didn't pull away at all or actively resist. Becky said she has shown no dog aggression or resource guarding issues at all. She didn't bark at all while we were there even though all the other dogs were. She just seems frightened and lonely.
Anyway, here are pics of Sophie. She is so thin.
Her listed weight is 51 lbs and I would bet she needs to be around 60. Her hip bones are sticking out. She has what looks like urine burns or pressure wounds on her legs. She has an inguinal hernia (have to google that, not sure what it is), a mammary mass that they are recommending be removed, and is on Panacur (for worms, I think?). They're not sure if she's spayed or not. She has some kind of wound on her upper lip.
The first few are videos because my friend was taking pics and I'd forgotten to take it off video mode.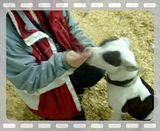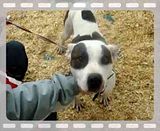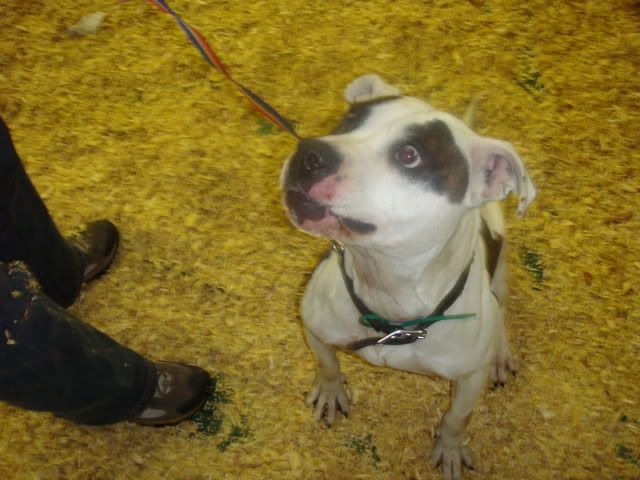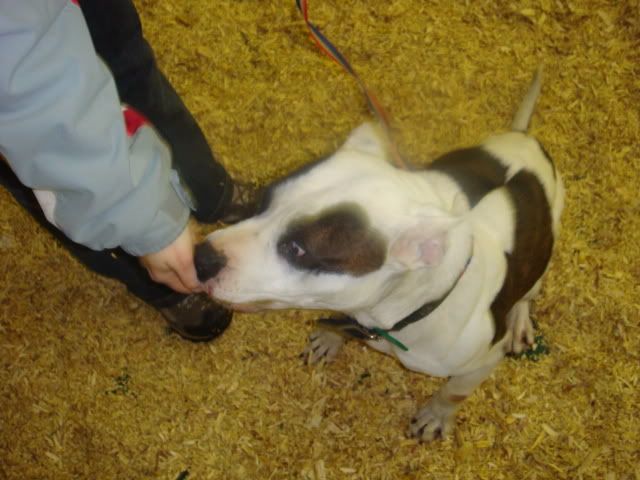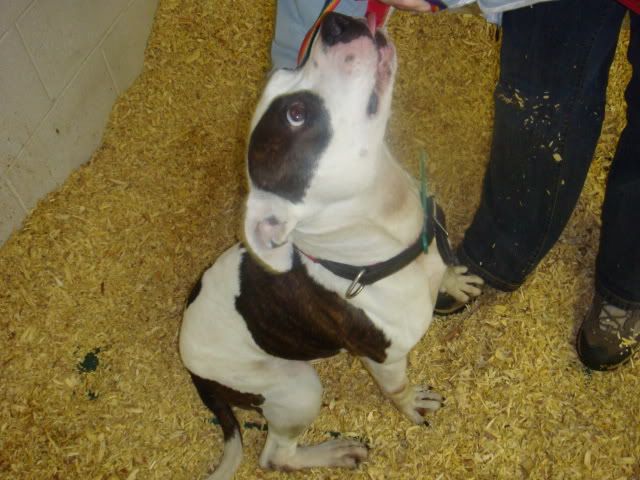 And her info card: