The boys received this "thing" last week as a gift from Lukes Pet Store...
It was on the porch until Faust decided to drag it in the yard and try to hide it, after digging a hole big enough to fit a body in.
It's now in my possession, and is to be "shared" separately, and under supervision.
Today was Sepps turn...
First - one must INHALE the goody deeply and loudly.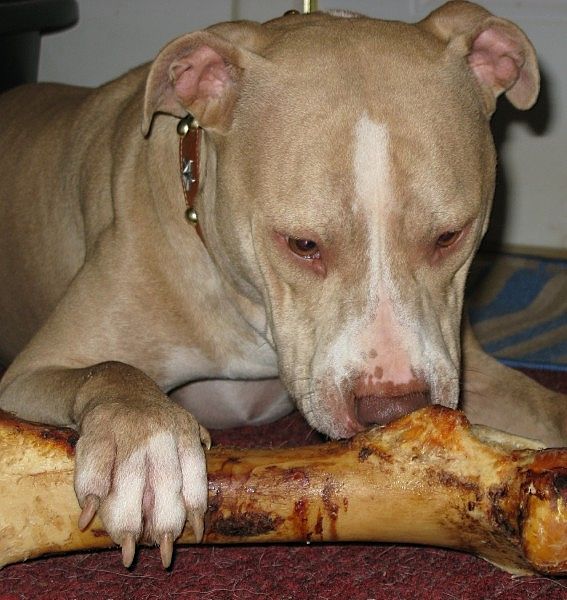 Followed by a little worship, meditation, and general reflection on the "good life".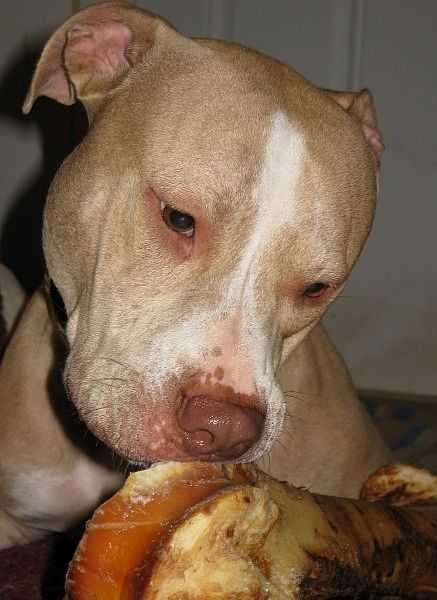 And... YUM!!! BLISS!!!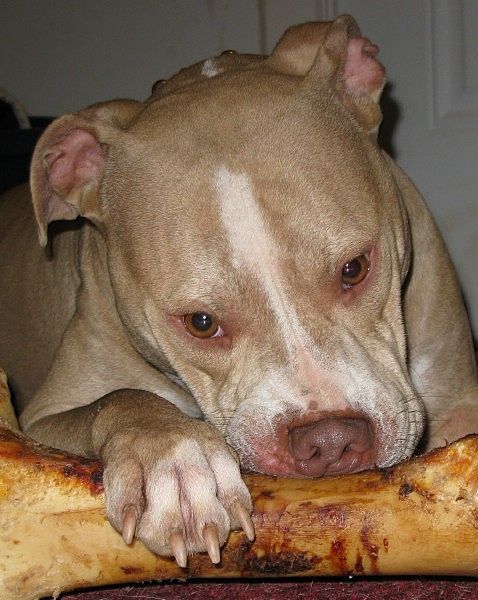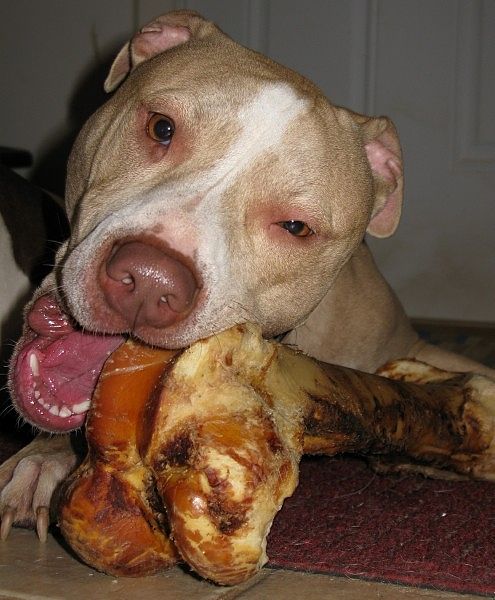 Until -
Faust can't stand it for one minute longer...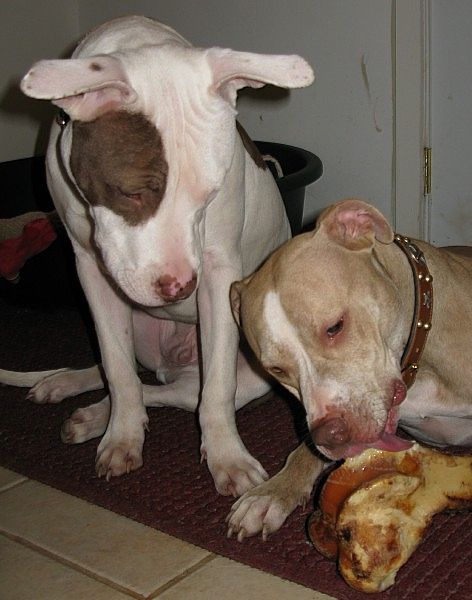 ... and his tongue is starting to get away from him.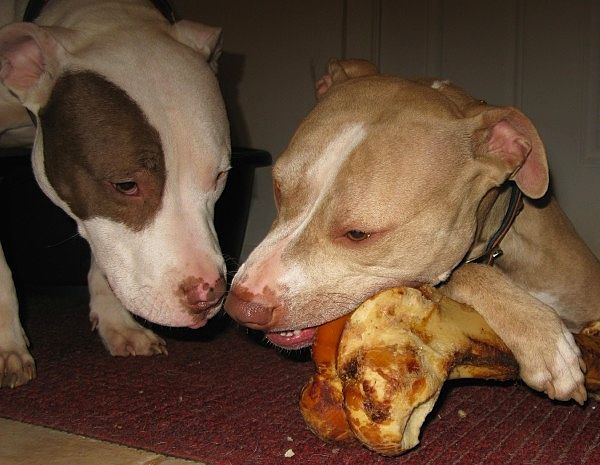 "ROOOOOOOAAAAAAARRRRR!"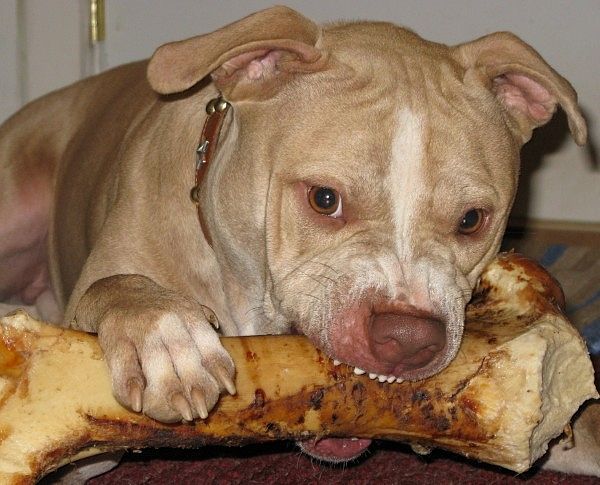 "Ooops... sorry, Mom..."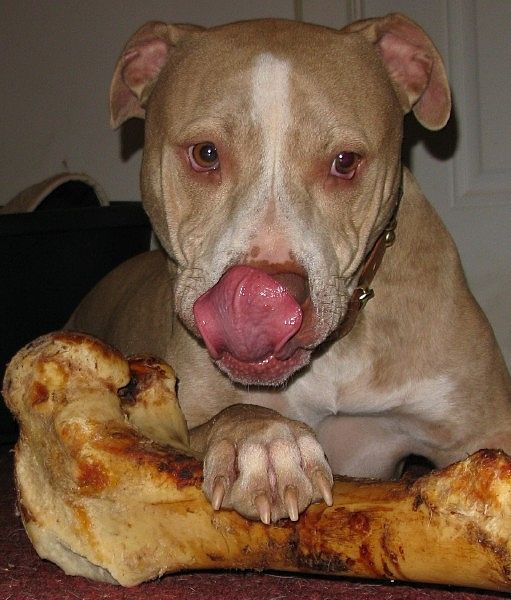 "Yes, I absolutely WILL chill out..."