Hey guys............Rabbit and I getting ready to head into Lincoln today, and taking Pictures seemed like the right thing to do....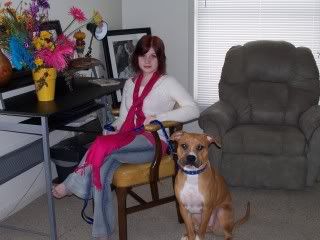 I have a lot more, of Rabbit and Dar Playing Blanket Monster Last Week, but photobucket is SUCH a Pain I avoid doing it!!
They look adorable together, don't they??