I got a new mattress and OF COURSE before I could try it out the mutts jumped right up and made themselves at home.
Last night was my first night sleeping on a mattress in 7 years!! My back has been suffering on a futon. I heart my mattress . . .
Teeny was sleepy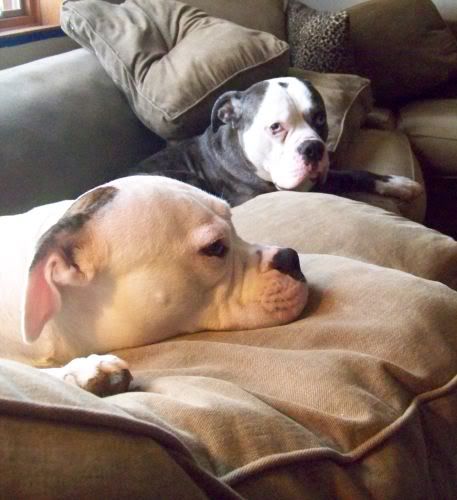 Very sleepy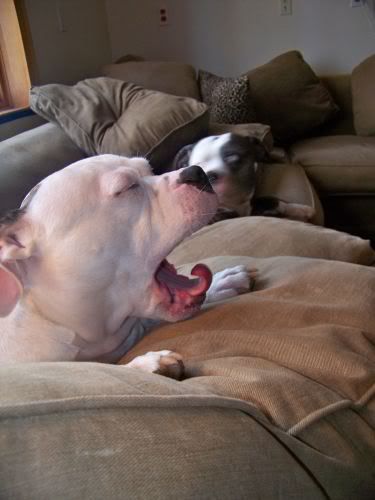 And was unamused by the camera interuption.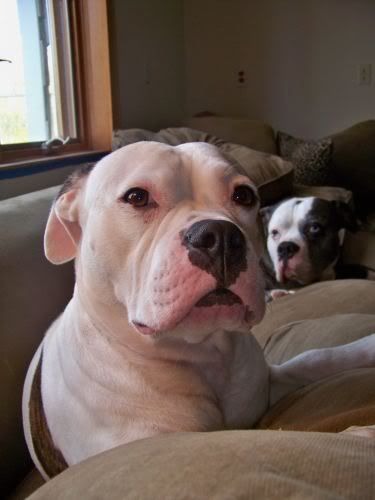 And Blue . . . well . . .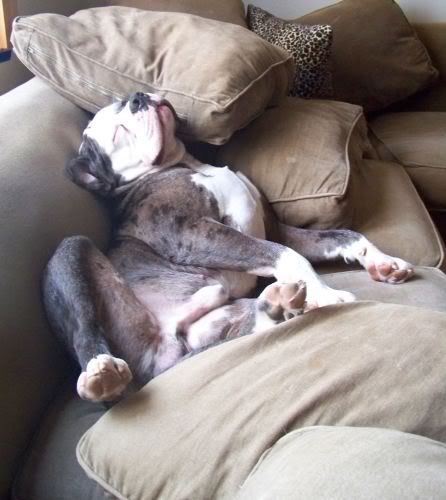 . . . yeah