In honor of his adoption, Snuffy got a new name (Tucker) and a new toy (Jolly Ball). He's responding well to both, especially the Jolly Ball! He loves that damn thing more than anything else in the world now, so he only gets it outside when we're doing some training exercises. He's gotta work to get that thing, and boy is he happy when he's finally got it in his mouth!
Happiest pup in the world.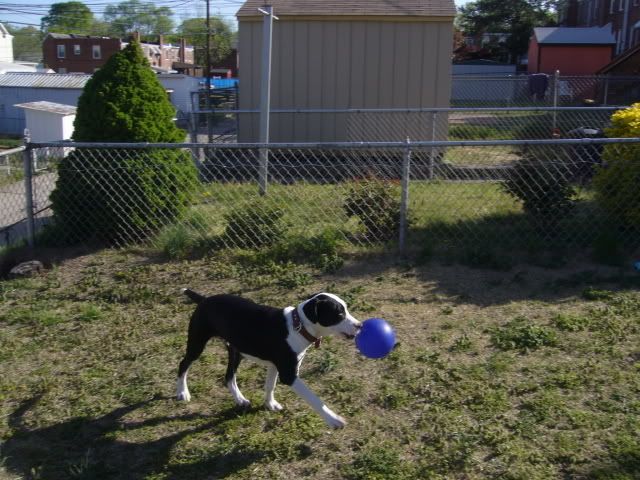 Settling in for a good long chew.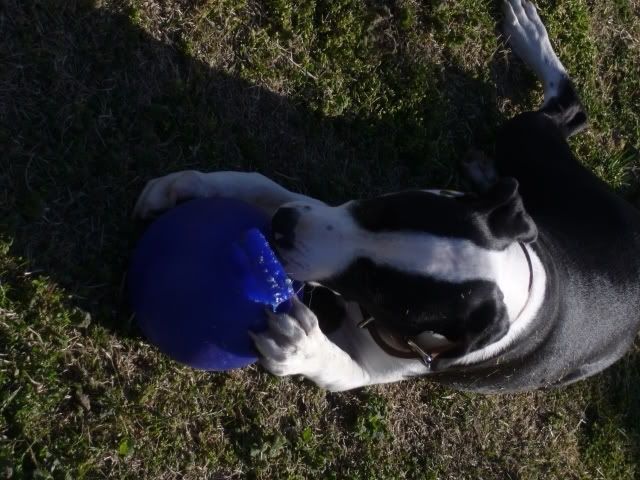 Hugging the Jolly Ball.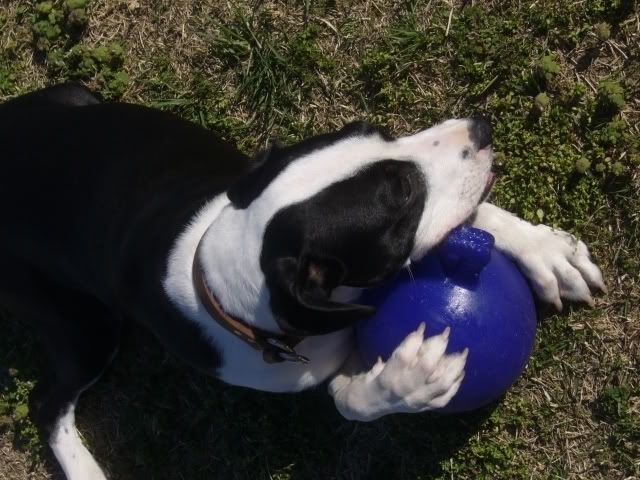 For dear life!