Dante got his new collar and leash today. I wasn't able to get any good pics though because the cam went dead before I was able to get any. I also wasn't able to get any of the leash but I will post them as soon as I can. Here is his new awesome collar though.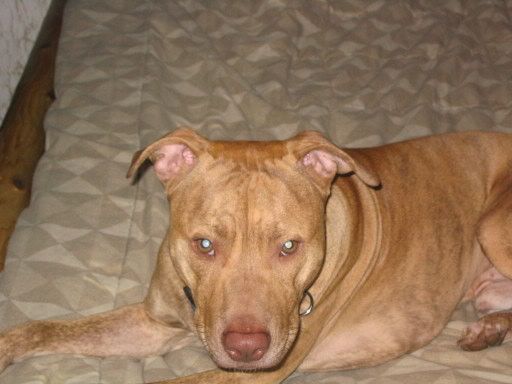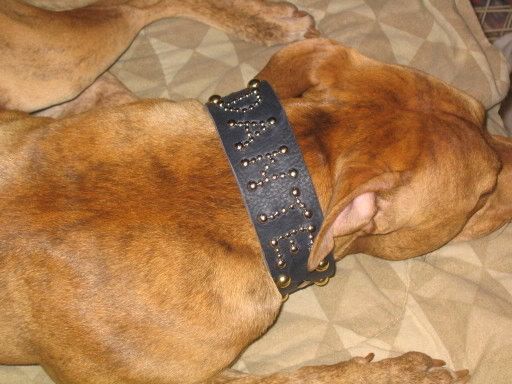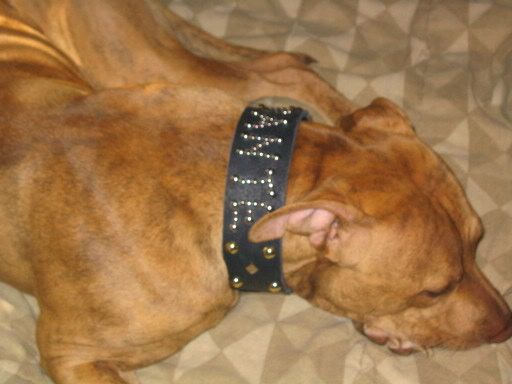 Here it is up close.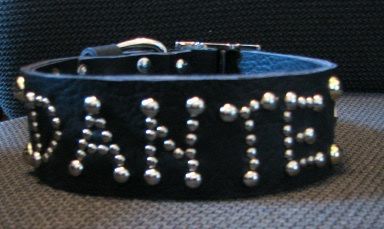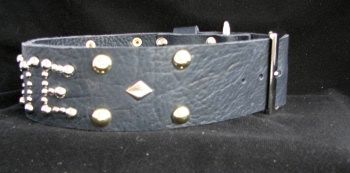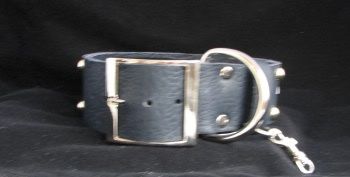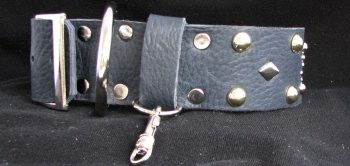 By the way the letters are askew on purpose that is the font that was used. The collar looks great in person, and is so soft, the pics probably don't make the collar look as great as it is.