Heres some pics, before and after a bath.
Hes not so happy about baths..
"Get this stuff off me!!""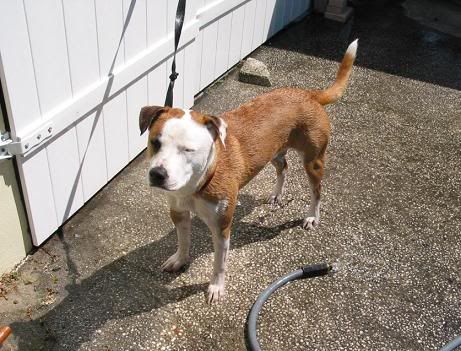 Freedom!
time to shake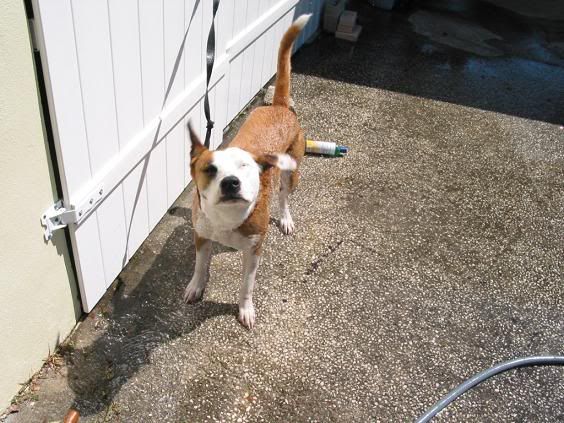 Walking to dry alittle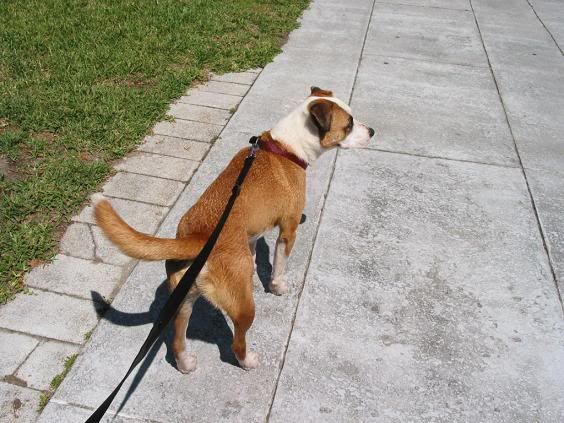 Its only fun to shake off right next to someone
Now collect some dirt and grass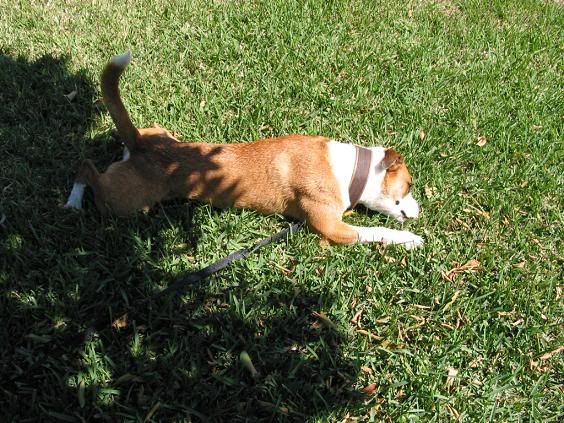 Run around like ur crazy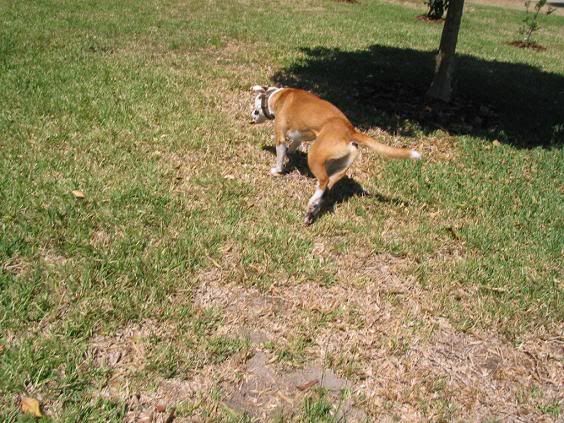 Some more dirt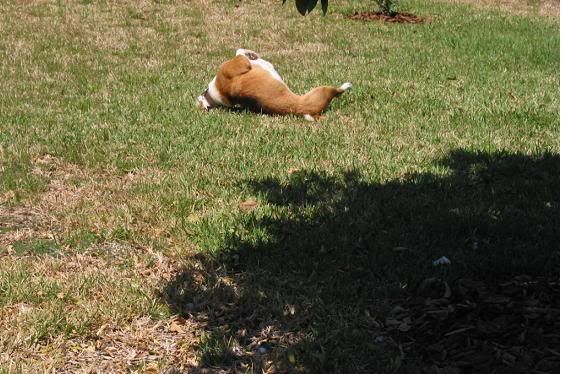 More crazyness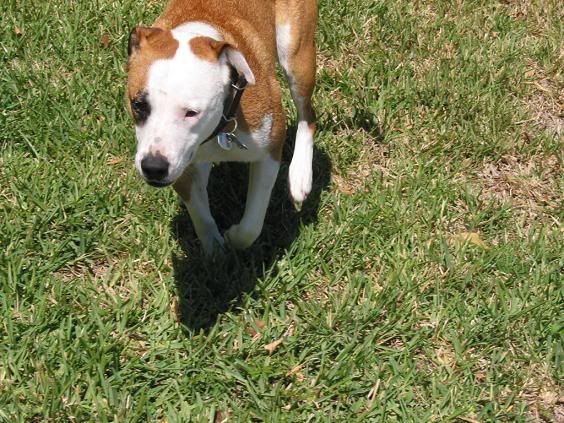 Watch the squrriels(sp!)
Still waiting for one to fall out of the tree
Go, Go, GO!
Hmmm, they got away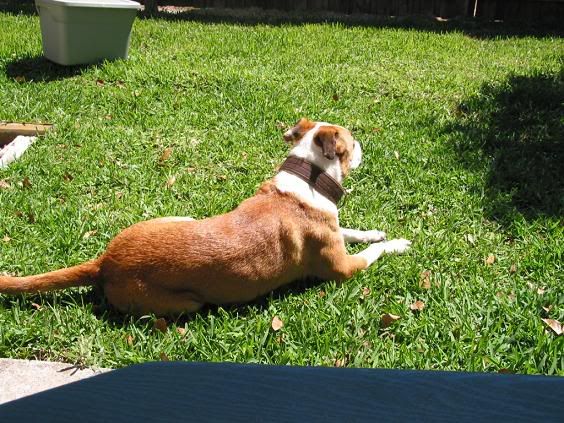 Jumping over a box like thing
Up, up and away
-Thanx for looking, hope you enjoyed!!
~Katie and Ivan