Well, we just brought Snuffy in to meet the vet and get Reba's bloodwork back. Reba's healthy as a horse, just old. And now's as good a time as any to decide whether Snuffles should be a permanent member of our family.
I always thought my next dog would come to me after Reba left us. I thought it would be an adult, a female, and as close to a pure APBT as you can find in rescue. Well life sometimes throws you a curve ball. He's a mutt, he's a puppy, and he's a he instead of a she!
Welcome to the family, Puppymonster, you've been adopted.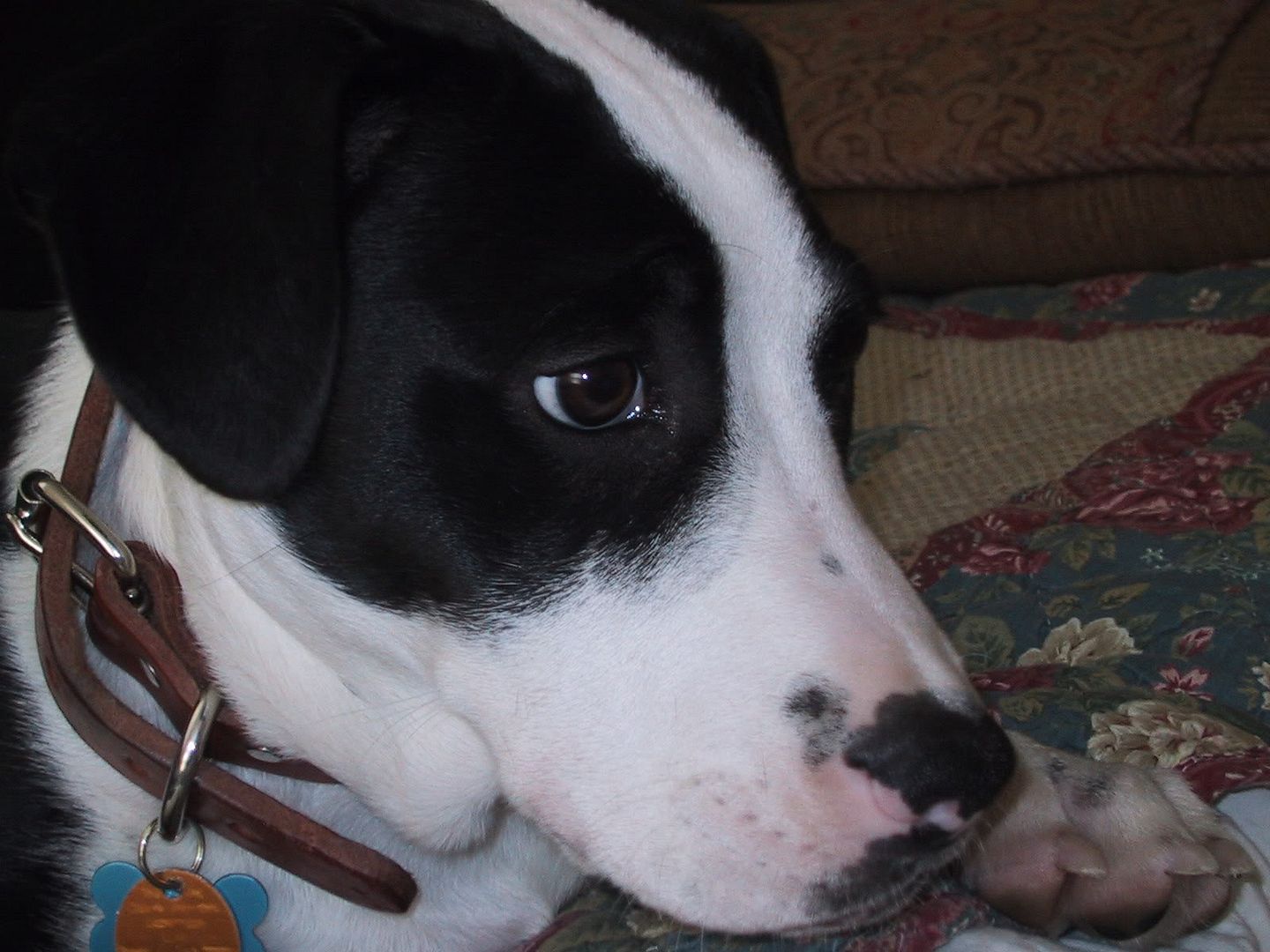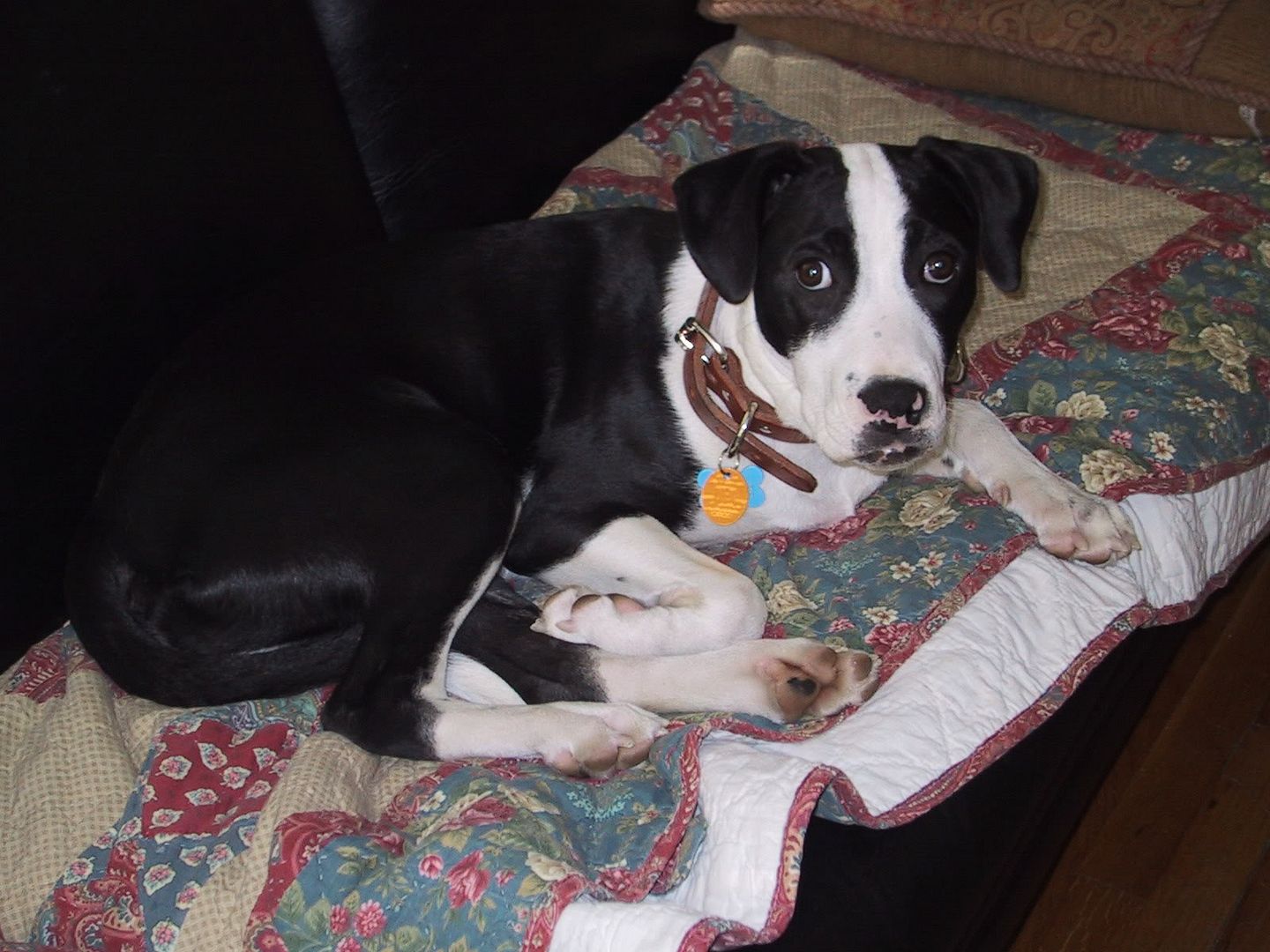 As you can see, Reba is just elated.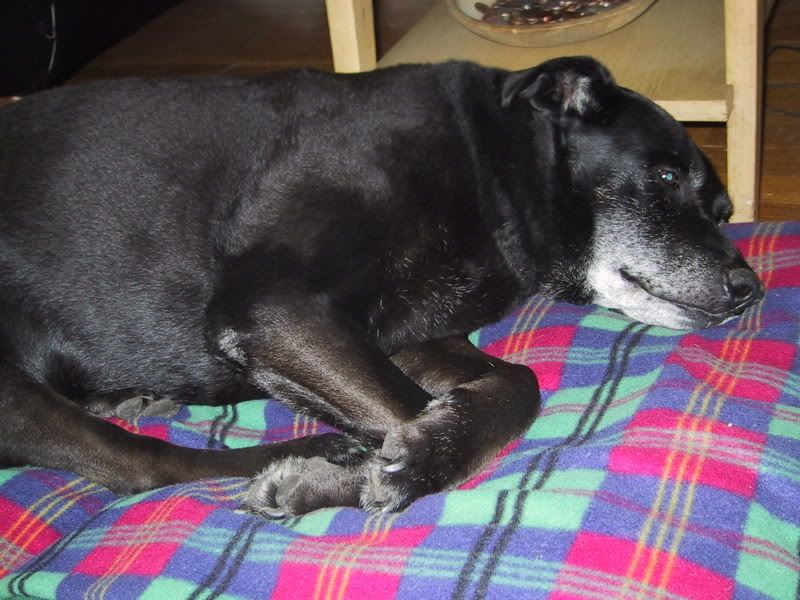 I have no idea why these pictures are so big . . . I've never used Photobucket before, and they are HUGE.