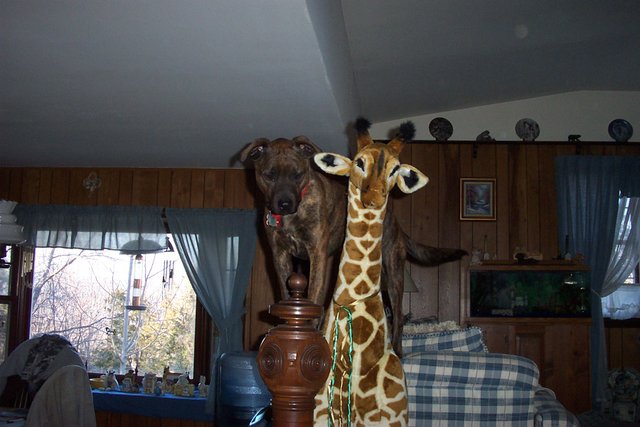 this giraffe doesnt look so big from this angle...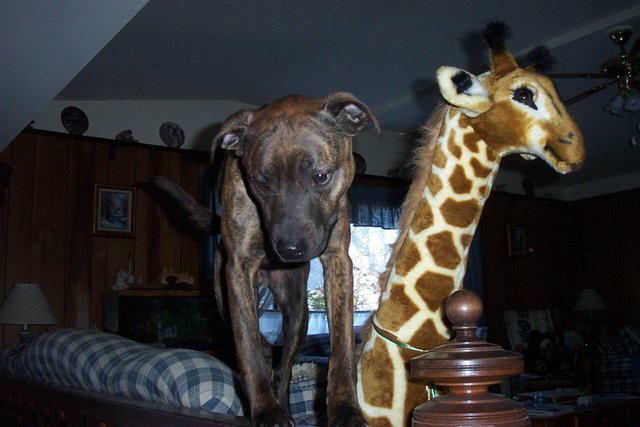 um mom, why is it looking at me from the corner of its eye??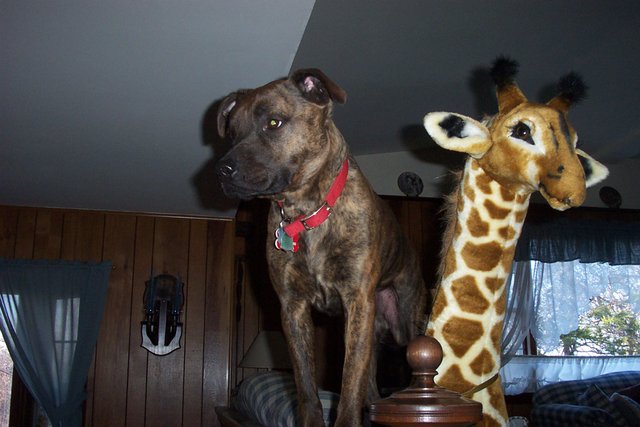 I am RUFUS hear me roar...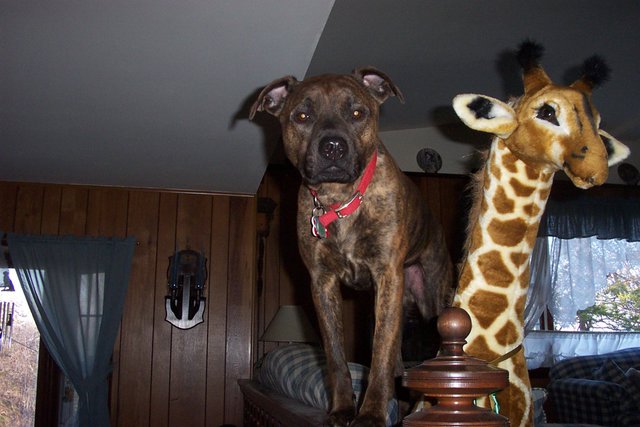 what do you mean i cant play king of the jungle???
i got the giraffe at the hospital the last time my dad was in, it stands almost 5 feet tall.. i just had to have it..