So today was the last day of the season that my favorite beach allows pets. Poop. We barely went this season because it was so damn cold, or I was just too busy. I'm a crappy mom.
So to make sure we took full advantage of the last day we walked a total of 3 miles: 1.5 up and 1.5 back. We could have done more but I forgot his water bowl (again, crappy mom) so we had to cut it short.
Without further ado, Wally at Crane's Beach:
The Boardwalk (it was busy today . . . you can see two horses if you look closely):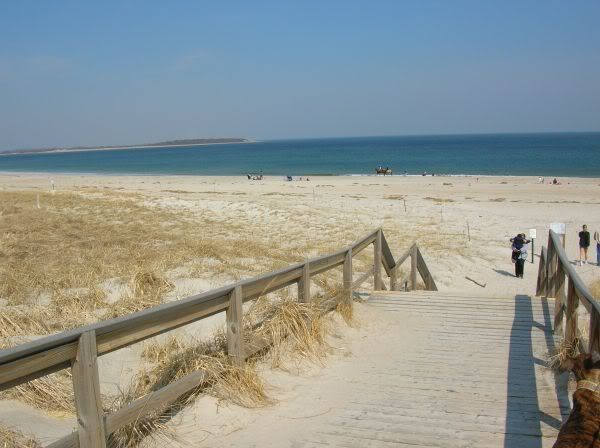 "Um, mom, can you like walk or something?"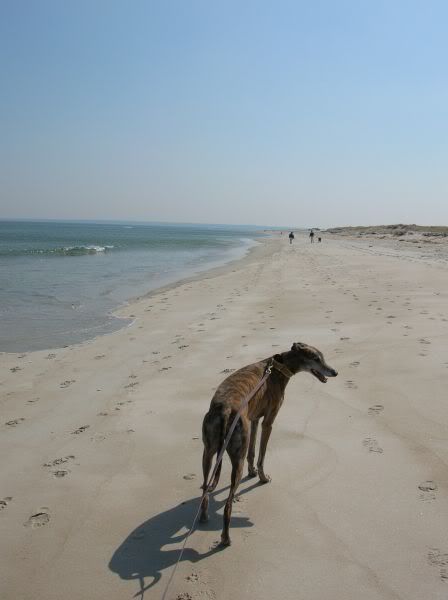 Wally surveys the beach: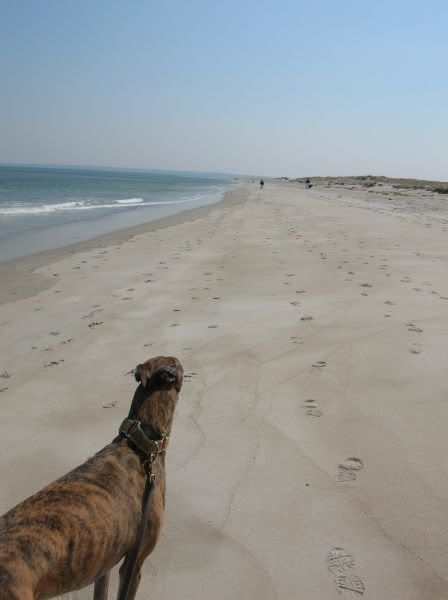 After deciding it's okay he begins to trot down the beach: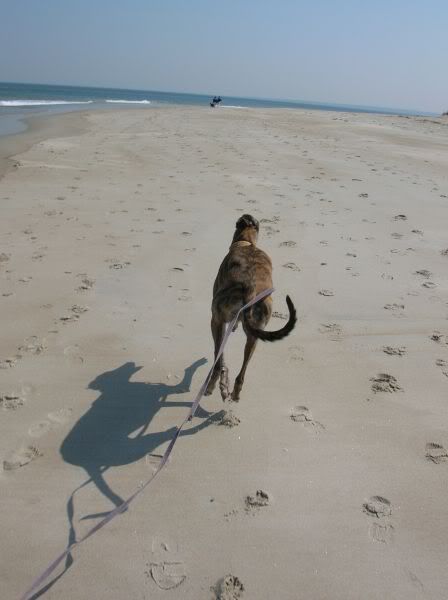 "Ummm . . . mom is that a HORSE in the water?":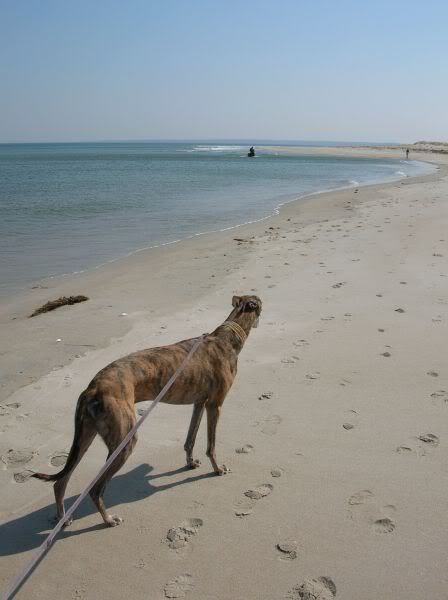 Wally getting ready to dodge oncoming waves:
What Wally looks like when he sees horses or other dogs approaching (I LOVE this picture):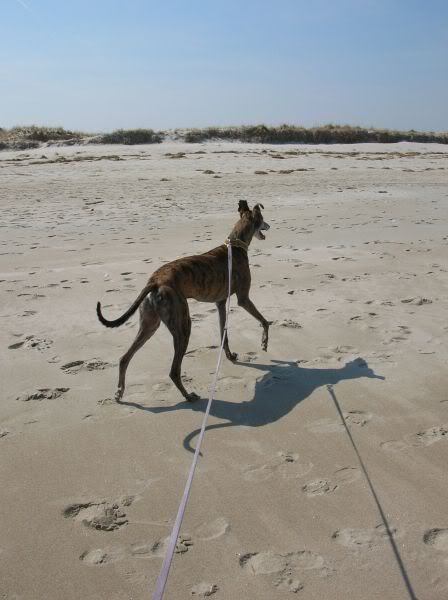 And finally, back at home, Wally commences to sleep in the most comfortable position he knows: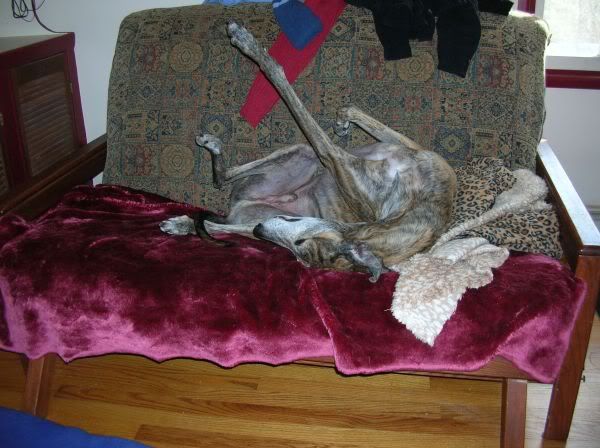 There is only one other beach that I know of that is open to dogs, and it's only for another month. It's about 35-40 minutes from me, and unfortunately is small and offleash. Onleash Wally has been attacked there twice
But I think as long as we go bum-early in the morning we should be fine. I'll bring him tomorrow morning (to tire him out before I head up to Maine) and I'll let you all know how it goes.