Sleepy puppy on the way to work (yes, I have towels on my seats, it's the only way to not end up covered in hair after a ride in my car!)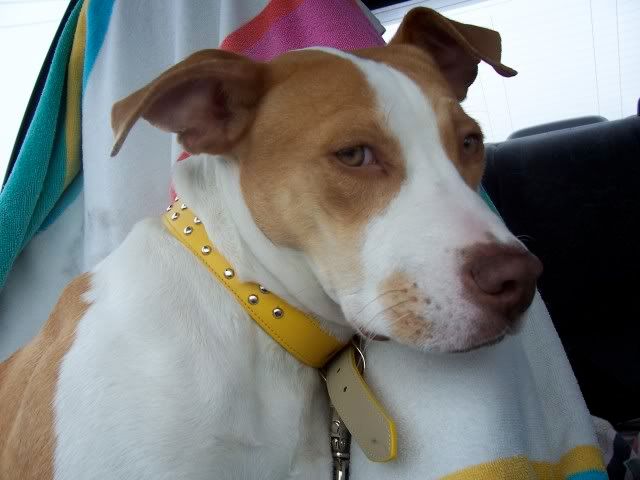 We were puppy sitting the puppy that used to be in our office, Malta, and they could not have been happier to be together! About the same size, same age, and same craziness!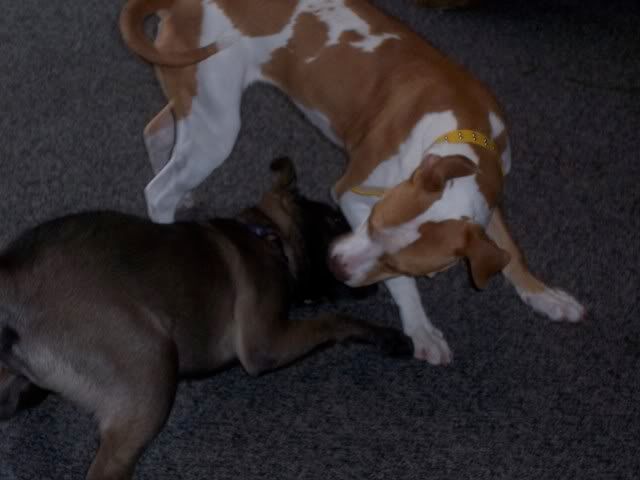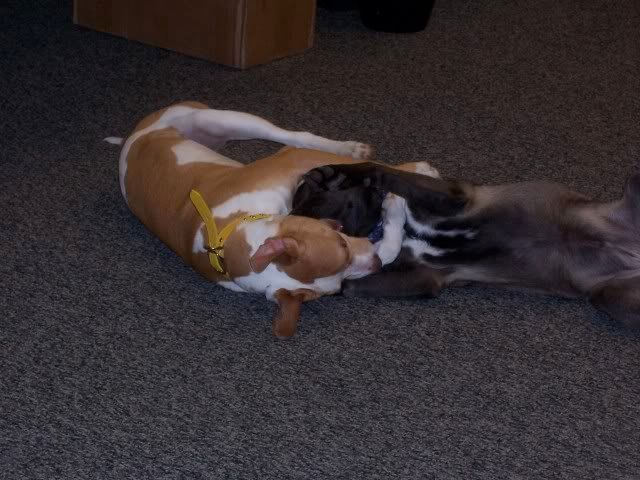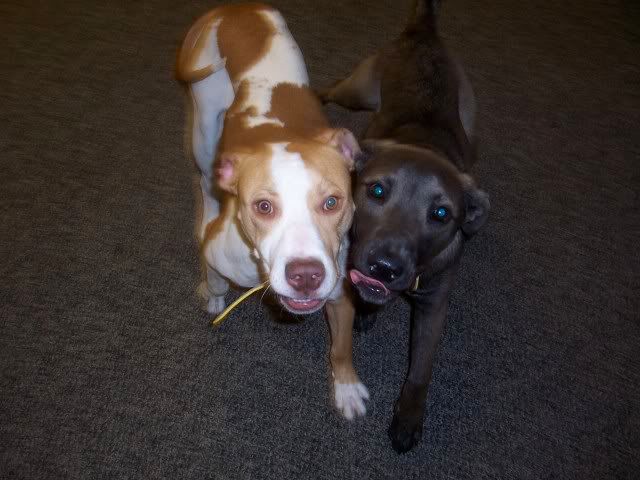 Post playfest - tired and covered in slobber!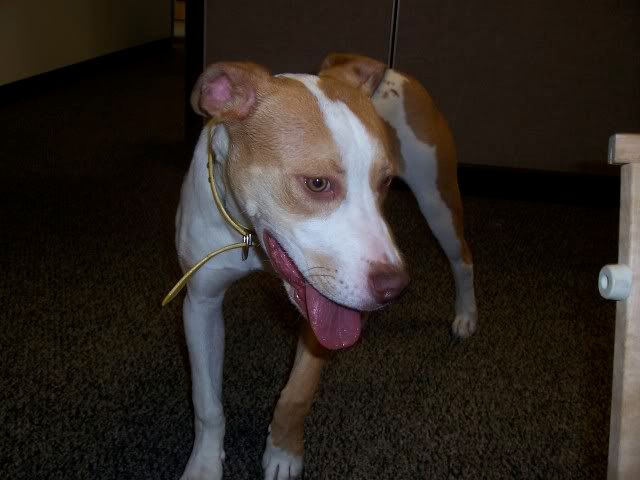 Somehow I thought taking two puppies out in the snow would be easy? (Lulu's leash is wrapped around her neck because she sometimes decides not to walk and I didn't want her collar slipping her neck)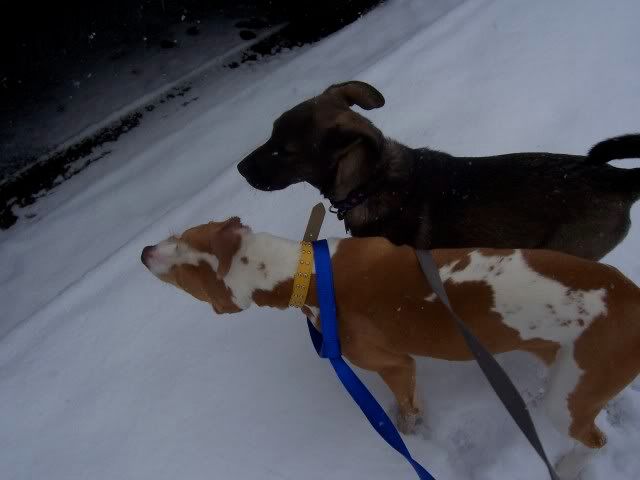 Pretty girl!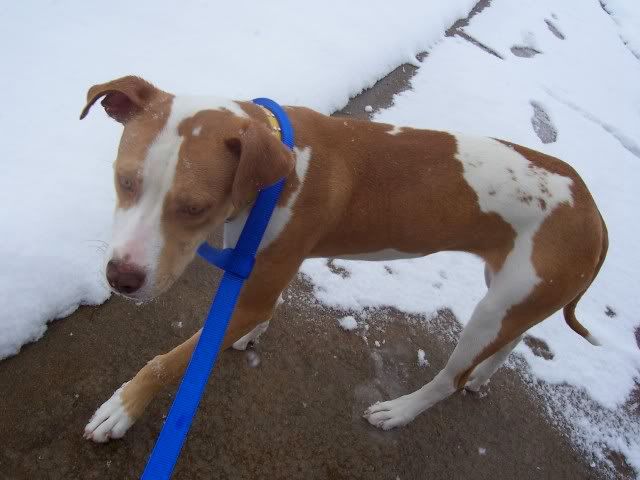 I hope they use this as her adoption pic!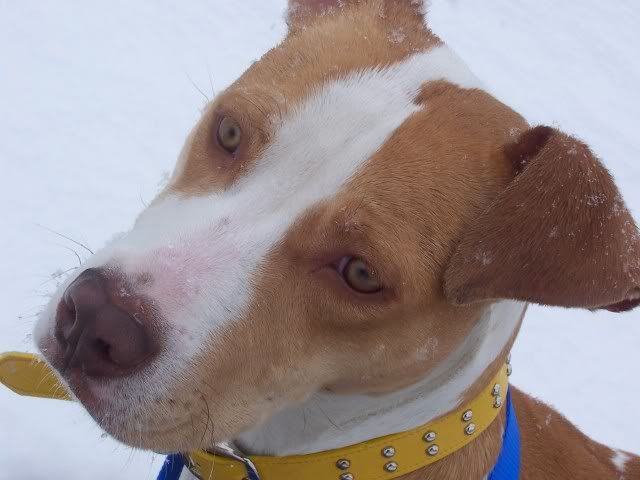 Tuckered pup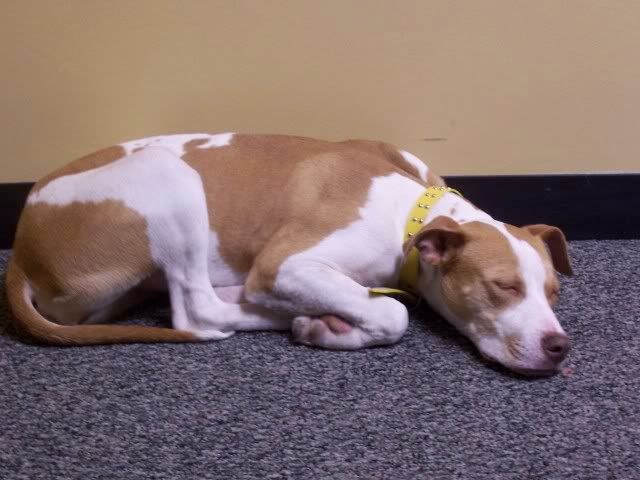 Since Roxy's sleepy pic got so much response, I thought Lulu should have one too.