Sometimes a dog will wag their tail so often and whack it so hard into objects that the tail will split open and bleed every where.
If the cut is small, you can tape it, wrap it, use skin glue, or just generally leave it alone and it will heal if not whacked again.
Other times, the tail will keep splitting open, either because the dog keeps hitting it or keeps licking the tail. This happened to Betty Boop last week and my vet came up with a GREAT alternative bandage: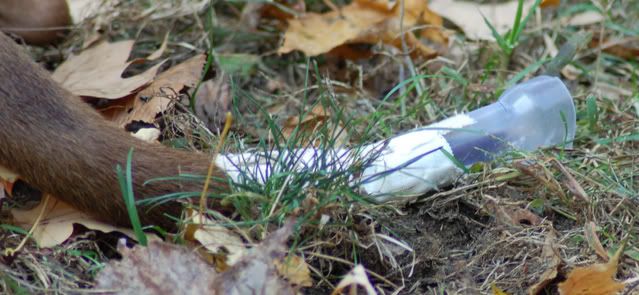 The plastic "cone" on her tail is the casing from a large syringe. The tail is insert into the casing and the casing is then LOOSELY taped to the tail. She hasn't bothered it yet and her tail is healing well.