Gremlin turns 7 years old tomorrow.
Here is one of her presents. A tiger toy that she wanted. Of course, I had to make some bling for Mr. Tiger.
Royal blue 1/2" collar with domed rivets and a little leash. Wild animals need good gear too, even if they're pretend wild animals.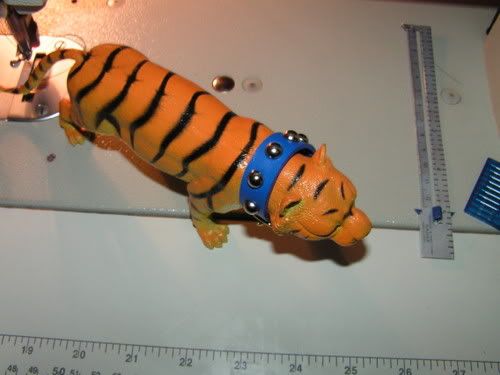 Top view of Mr. Tiger's collar
This will give you an idea of how small it is. 6" long x 1/2" wide, made of a piece of scrap oak tanned leather that I had in my bin. I wish I had a 3/8 buckle on hand though.
Mark says I'm mad as a Hatter. I say he has NO imagination.
Can't wait until Gremlin sees it tomorrow. She'll be so happy.