Alex is not what I would call "show quality". She is too tall for a bitch. What they would call "long legged or racy", and of terrier type, as opposed to bull type, old type, refined type, where the ideal (in my opinion) should be somewhere in between.
Luke is also long legged and racy, and like Alex, a couple inches over standard height, but he is a more refined type.
Willie, my first staff, was correct size, more old type.
Vega is MY ideal half and half. I need to get some body profile pics.
My new pup I think is going to be a little bully, not sure yet though, he is going thru his uglies.
[img][img]http://i42.photobucket.com/albums/e347/pitpack/alexsoftspot.jpg[/img]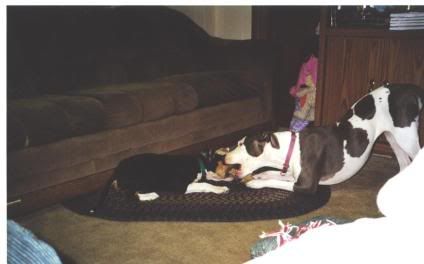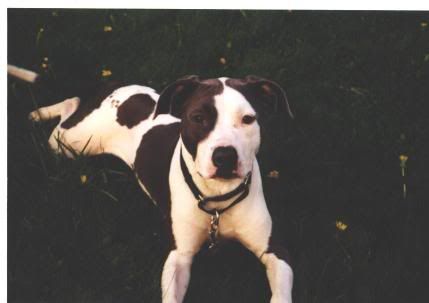 Hey! I figured out how to post pics!
[/img]
Maybe I will try to start a topic on variety of types seen in the breed(s)
as well as colors.