Hi everyone,
About a month ago, Kato started coughing one evening and sounded like he had something stuck in his throat. I went over to take his collar off and his lymph nodes were huge. I checked the others and they were all enlarged too.
He went to the vet on that Sunday and has been diagnosed with Lymphoma. He had his first chemo treatment on the 19th and is doing very well.
I feel confident that he'll go into remission and I'll have much more time with him.
Here's a pic of him relaxing in his favorite bed, which is way too small for him!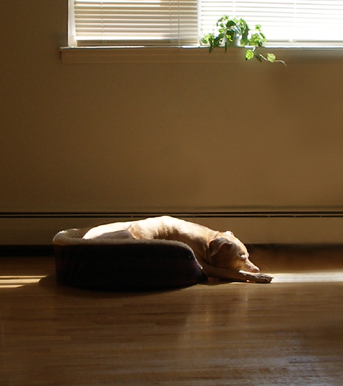 (ignore the scrawny plant, it's from my Gecko enclosure.)