She came into my life when I was in the first grade. She was my very first pet and I was SO excited about that that she came in for show and tell pretty soon after coming home. I named her Whitney after my favorite food at the time: Whitney's yogurt.
Like all of my animals, she had an attitude problem. She liked to follow around workmen, right at their heels, rubbing up on their ankles, and when they bent down to pet her she would hiss and swat at them. She used to violently attack my little sister, to the point where at 4 years old our choices were euth her or declaw her and cross our fingers that she never went to biting. We went for the latter.
She could chase ANY animal out of the yard, and ruled our porch with an iron paw.
We lost her twice. Both times she was gone for 3 days. I shouldn't say that she was GONE gone. Just missing. The first time we found her in a cabinet in my mom's office. The second time she was in the linen closet. Both were places that were walked past multiple times a day, but she never bothered to meow because she liked being locked in small places. We always had to double check kitchen cabinets and closets to make sure she hadn't crawled in.
About 6 years back she became incontinent. So we limited her freedom to the basement. When she began not being able to make it to the litter box even then, we took a dog crate and a ferret cage and made a kitty condo. She spent her time for the past couple of years between the kitty condo and the porch, living it up. She became deaf and began a love of screaming at all hours, which is oh so lovely when her condo is in your bedroom.
In August she started to show signs of really not being herself. Between August and today she lost quite a bit of weight, and as of last week was diagnosed with a tumor in her intestine. She stopped eating anything except for a few bites of tuna or chicken, and today would only drink milk and refused to eat anything. It was time.
So we helped my old lady to pass away at almost 20 years old tonight. We loved her dearly as a part of the family, and it is already very strange to not have her here.
We love you Whitney.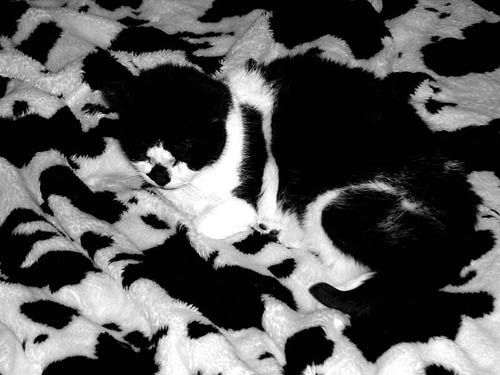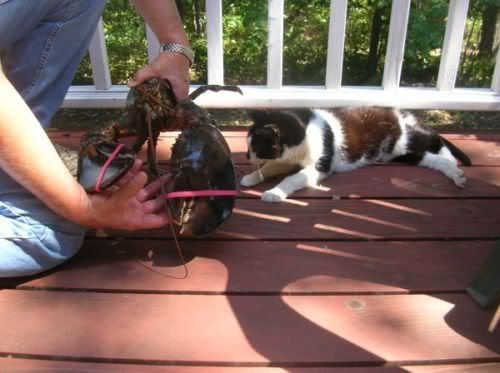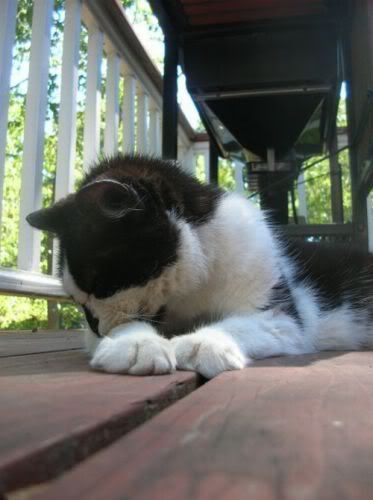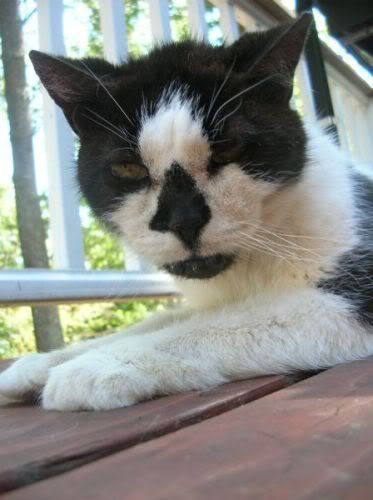 PS: No rainbow bridge or god-talk. Thanks.