They're neat.
New barn dog - big dopey great dane who must be next to you at all times.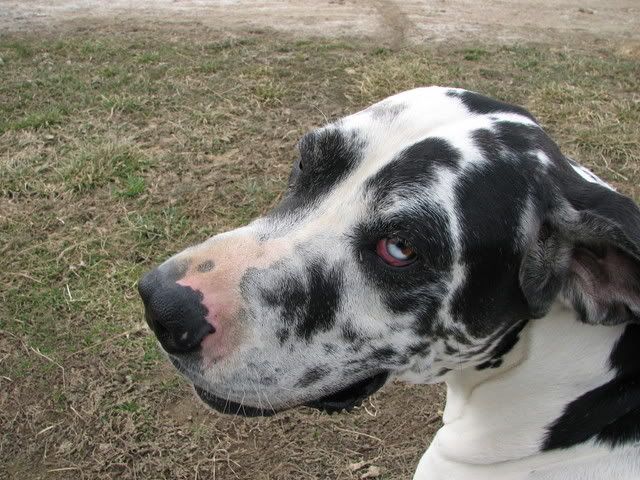 The rest of the barn dogs... you can see the great dane leaning on me.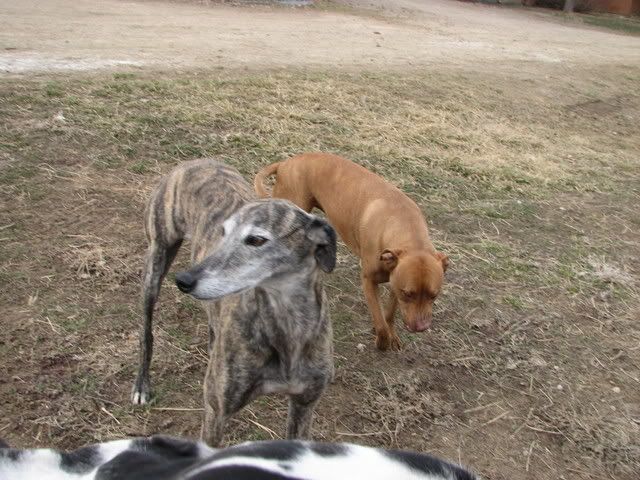 Cool Emu? bird. It was windy!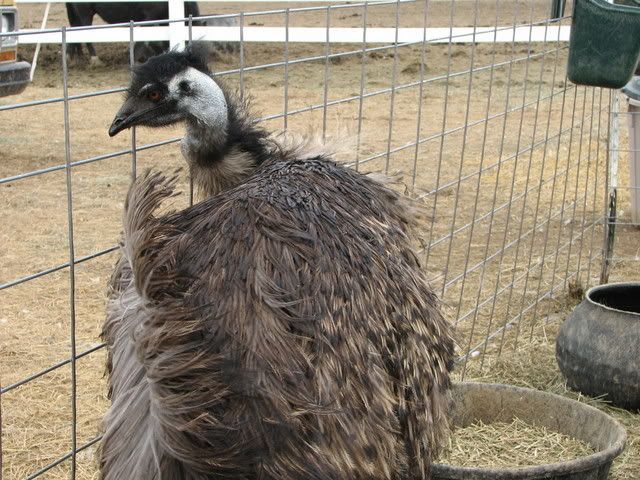 Gettin' some goat lovins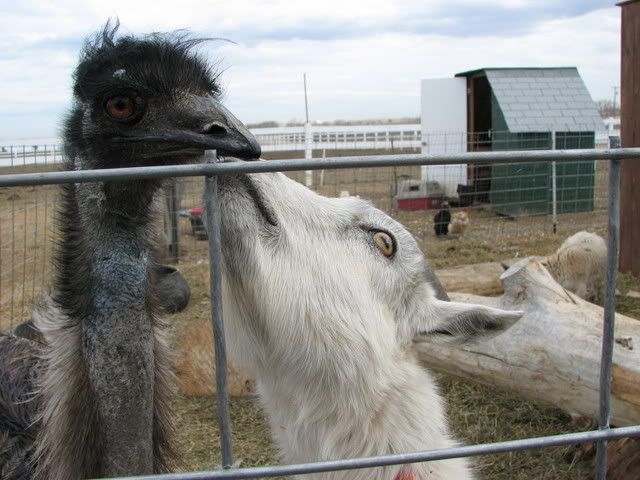 Quite a pair!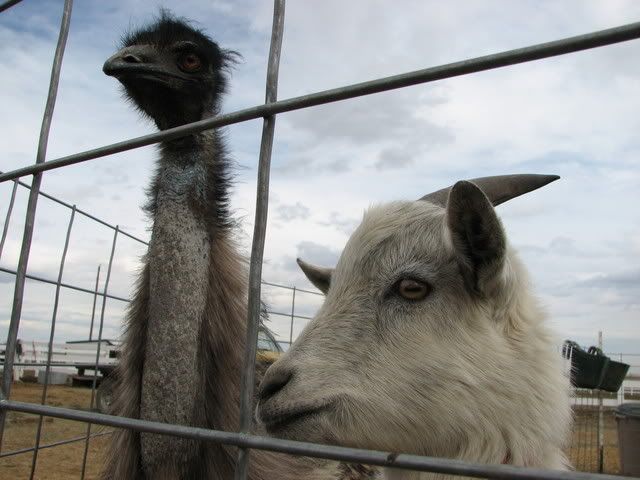 I think he's an alpaca/llama cross? Cutie pie, whatever he is.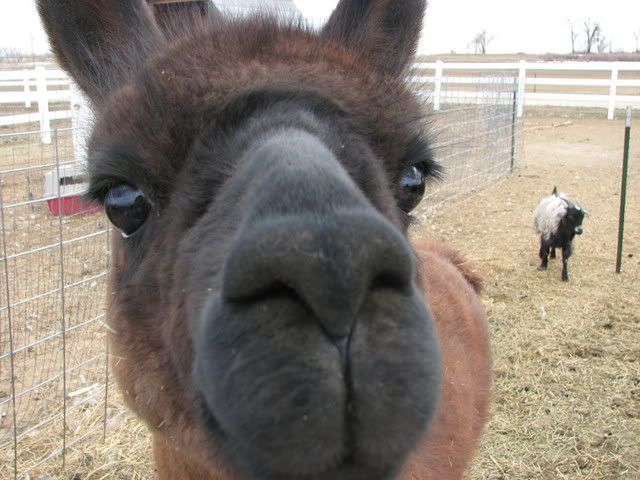 Hi!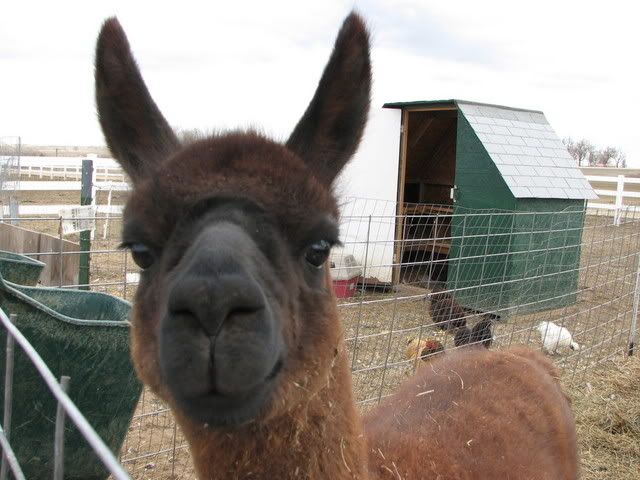 Some chickens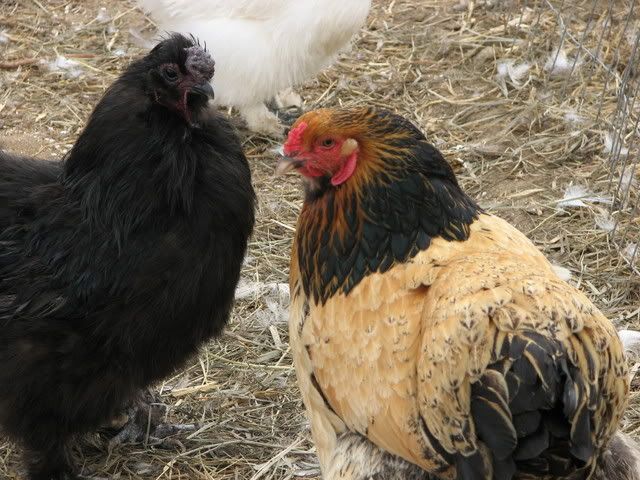 They're cool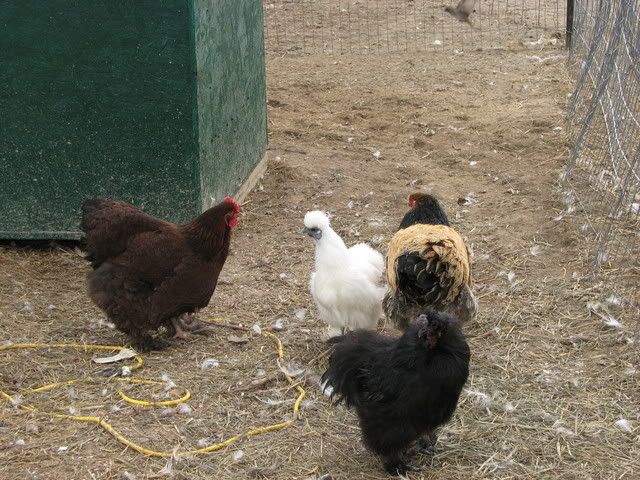 And then my camera died! I managed one picture of Puff