Well since it was decent weather on Wednesday I took Wally and Athena to the beach quickly on our way up to training. It was Athena's first time ever at the beach and she was enjoying herself greatly . . . but kept getting ticked at the leash for holding her back and would throw hissy fits. LOL! Brat. I didn't really get to take any pics since holding two leashes and fenagling a camera is pretty difficult, but I did get these two.
Wally looking elegant in his warm winter coat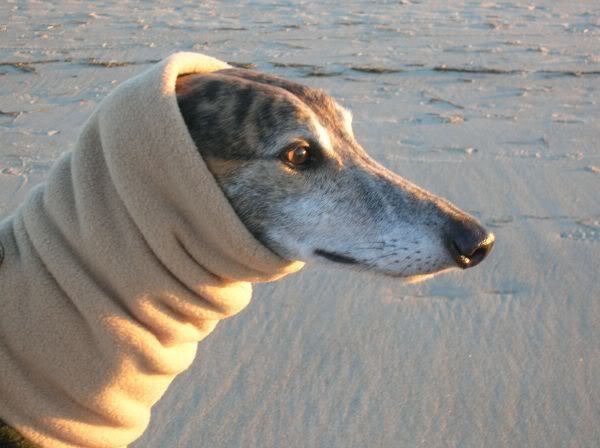 Athena taking a quick break to see what her brother was staring at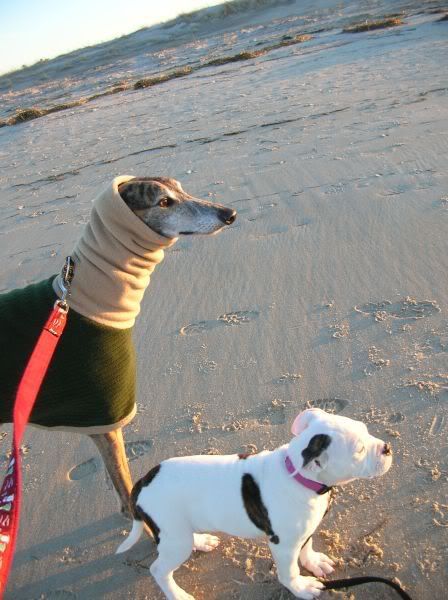 I think Wally was looking for horses as horseback riding is allowed in the off season (as are dogs) but alas, there were none. The horses are his favorite part of going to the beach!!