Well my baby is 12 weeks now and is just getting so big! I weighed her last week and she was 17.4 pounds and I can guarantee you she weighs even more now (I won't be able to carry her for much longer). Here she is!
Look at that underbite!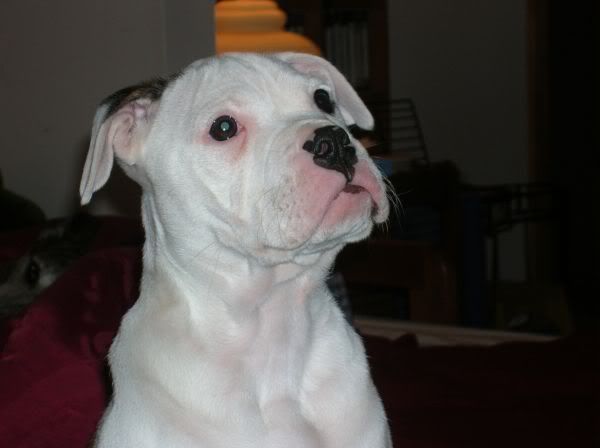 She is way too big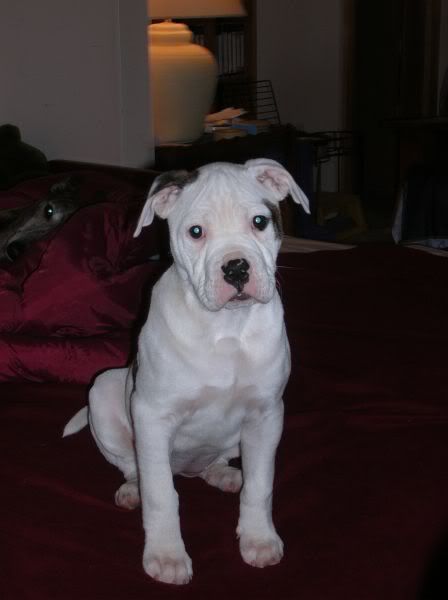 Look at those muscles!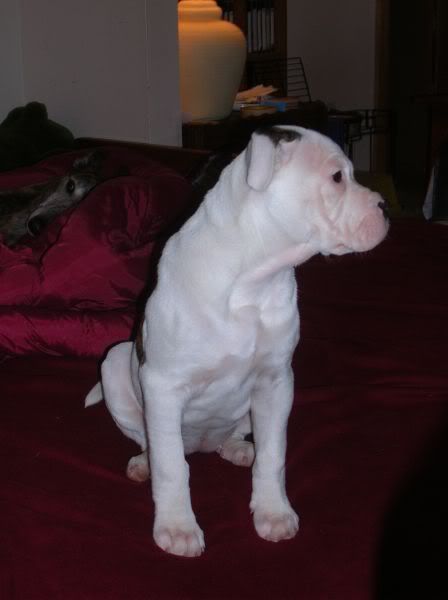 Don't worry, she's not allowed to be a wild child, Wally is right behind her making sure she stays in line.