Athena and her buddy Brownie playing:
http://www.youtube.com/watch?v=P7tl3maTouY
Brownie may be up for adoption soon
His mother dropped him off at daycare today and told my friend that she can't keep him. My friend is in love with him and said she would talk to her husband and if he said no she would find him a home. The woman said "Oh good. So then I'll just leave him today, here's his food" handed her a can of Mighty Dog and walked out the door forever. She didn't even bring a leash and collar with him
He'll be better off without them, but it's still so sad because he's the best boy ever. We're not sure if he'll be up for adoption or not as my friend is going to try to convince her husband to let her keep him, and even if he says no she still may keep him for a few months because we are doing a Reading With Rover program at the local school and he'll be perfect for it.
But if anyone knows anyone who is looking for THE most perfect Daschund ever let me know. He's 3 years old, great with all people, kids, and dogs. He was not housebroken at home but is housebroken at the store (we just think his old owners didn't put in any effort). He is a big barker, but if you strap on a citronella bark collar he calms down immediately. He's just the best snuggler and if I could have a million dogs I would keep him. Seriously, I'm not a fan of Doxies (sorry Copper!) but Brownie is just awesome. So yeah, not up for adoption yet, persay, but if anyone knows someone who really wants a Doxie let me know!!
"Athena you may be bigger but I'm gonna attach myself to your cheek"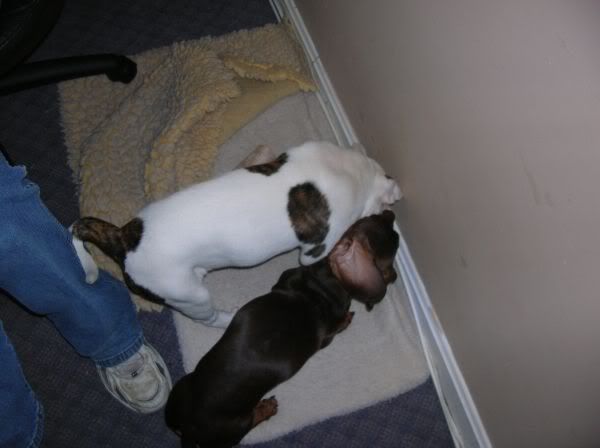 "Hey Athena, thanks for throwing some of your dinner out of your crate for me to scrounge"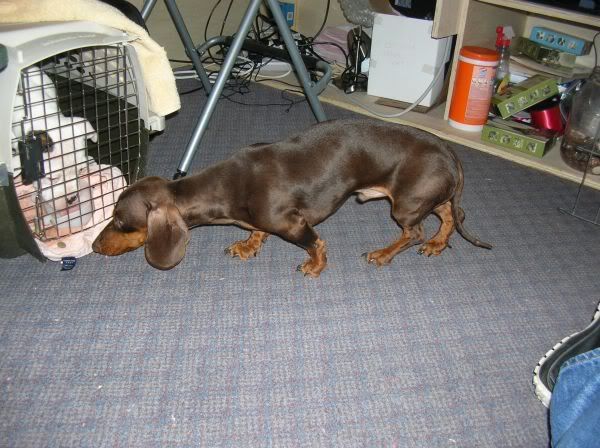 "Wait wait wait. Where are you going? Take me with you!"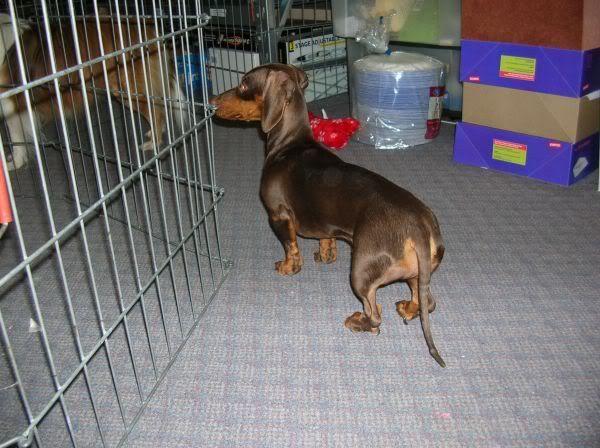 "I like to snuggle a lot. Don't you just love me already?"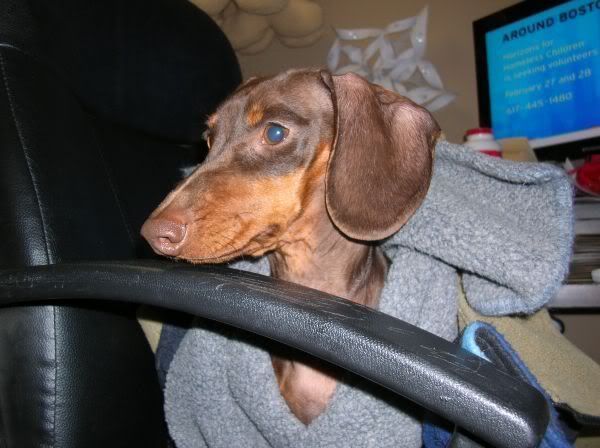 <3 <3 <3