Just trying out my new camera (Canon Powershot S3 IS) that I LOVE... (thanks for the recommendation Leeann.Bella.Remy!) thought I would share some of my muttski:
"Give me treats"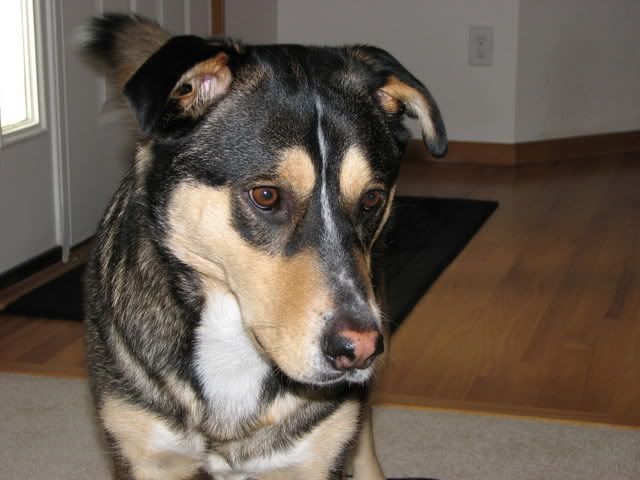 "Must you take pictures of me all the time?"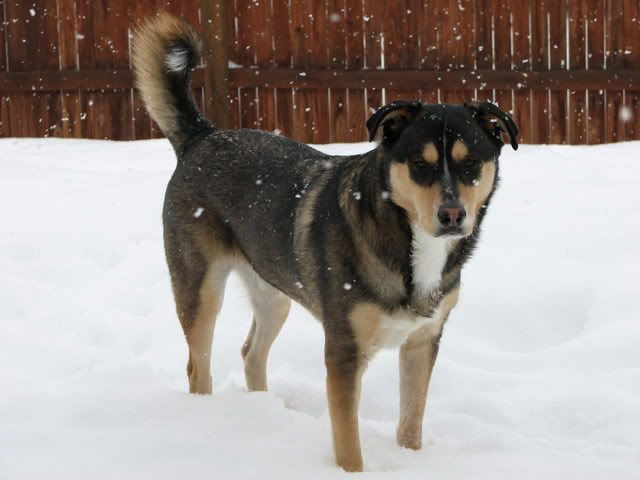 Rooing at me.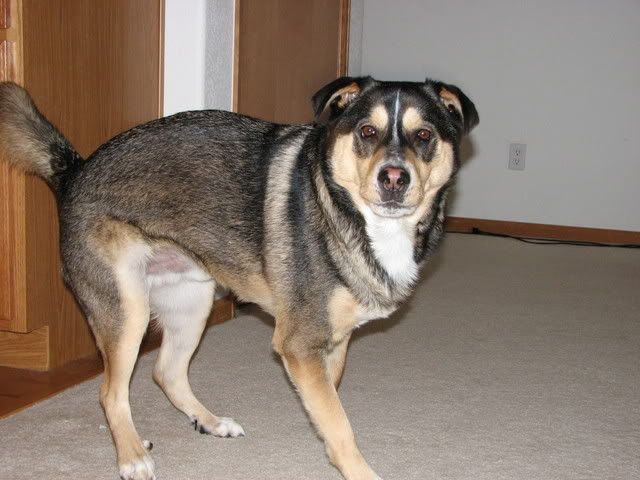 Looking sly
Very distinguished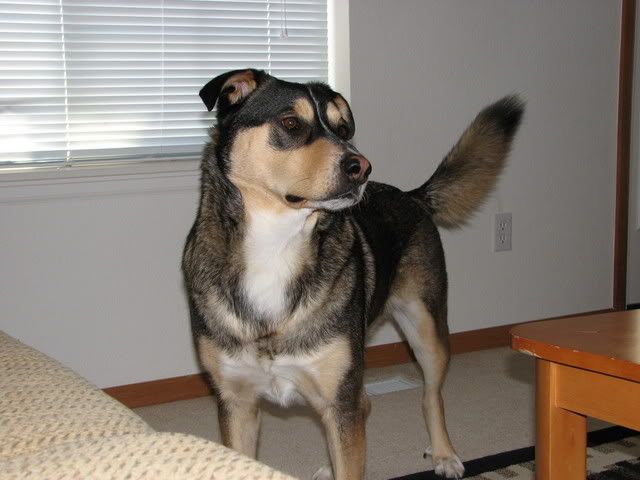 The "what do you want?" face.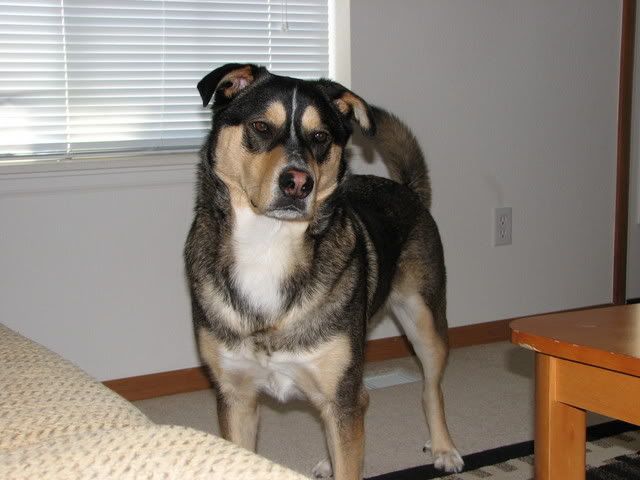 Pretty handsome for a mutt.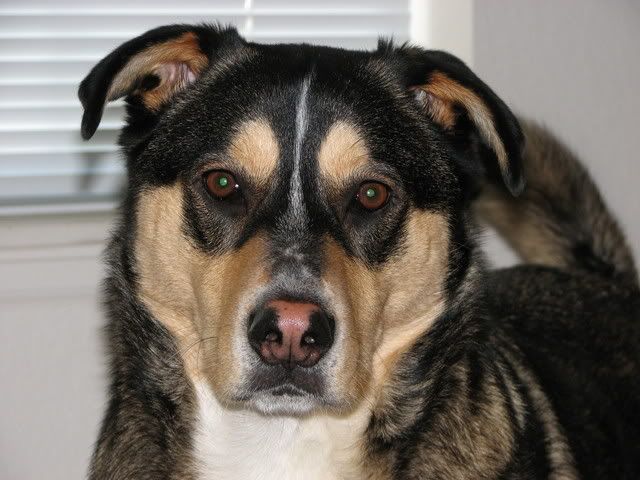 Only good no-flash shot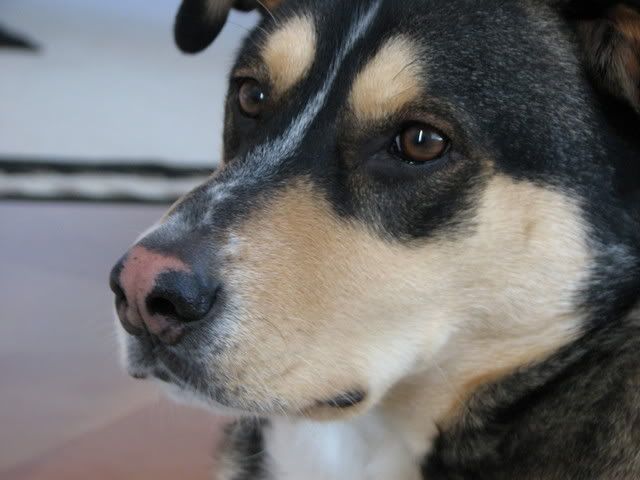 Snow zoomies!