All he really has is an itchy spot that he has been licking and licking and licking....and well, you get the picture.
So until I get to the Vet tomorrow, I figured if I wrapped it, he would stop licking. I put benydryl on it first.
As soon as I wrapped it, he stopped moving and held his leg up as if it was broken. He stood for 10-15 minutes like that. I got the camera, reloaded batteries, and he didn't move a muscle.
Notice how high he is holding it: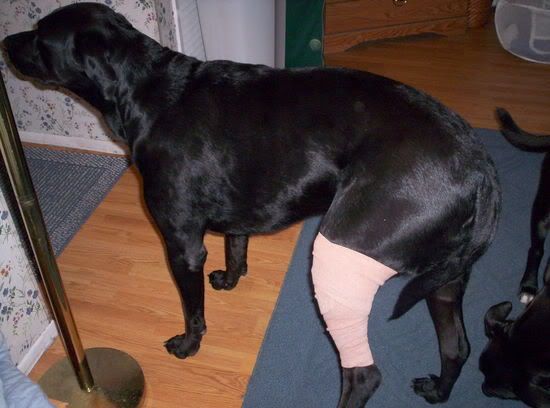 Some tape to secure his "broken bones":