Last night we went to a Superbowl party. There were kids there, and Wally is fine with kids. Well one of the little boys who was shorter than him (which isn't a tough feat) was walking up to him to say hi. So Wally stood up, stretched, and yawned. Well the sight of those chompers sent that kid running in the other direction! Way too funny.
This shot shows his mouth a little bit: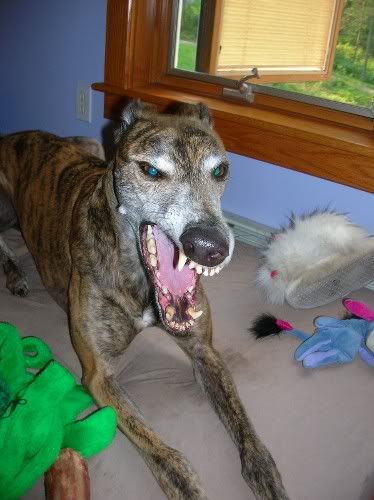 But this one gives you the full idea of how scared that poor little boy was. Unfortunately I can't inbed it into the post as it is copyrighted by the photographer (yeah, he's a model), so just follow the link.
http://www.absolutelycaninephotography.com/-/absolutelycaninephotography/detail.asp?photoID=1583846&cat=24157