SNOW!
It's almost all melted by now, but he had some time this morning to enjoy it.
"Gonna get ya!"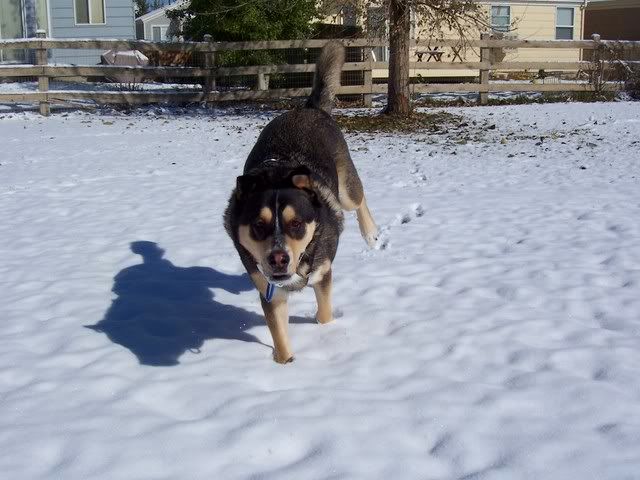 The noble snow dog surveys his territory
"Throw it...."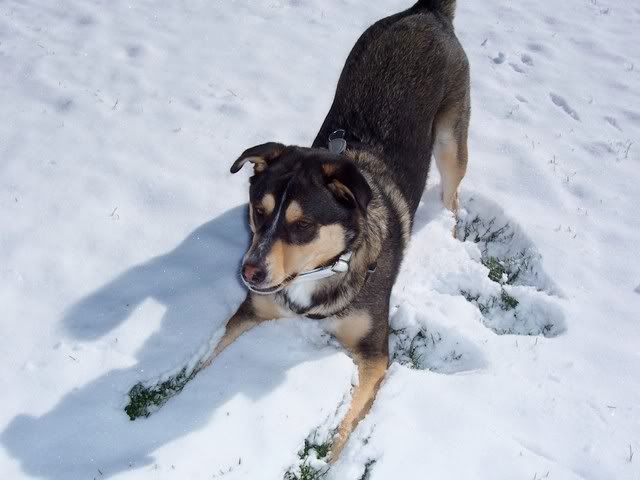 You got a little somethin' on your face...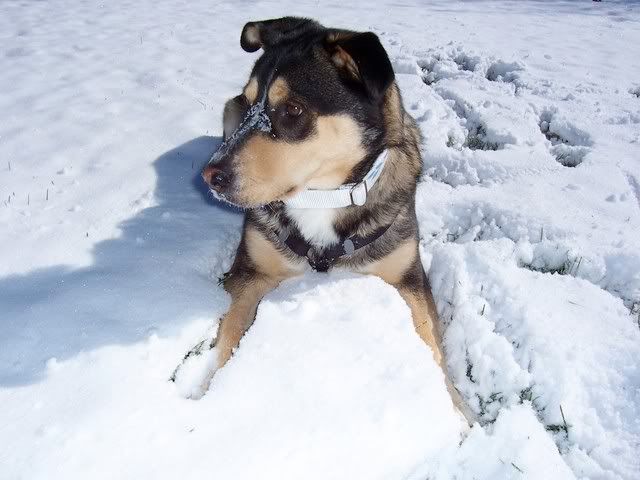 The agile snow dog fearlessly attacks his prey (um... snowballs...)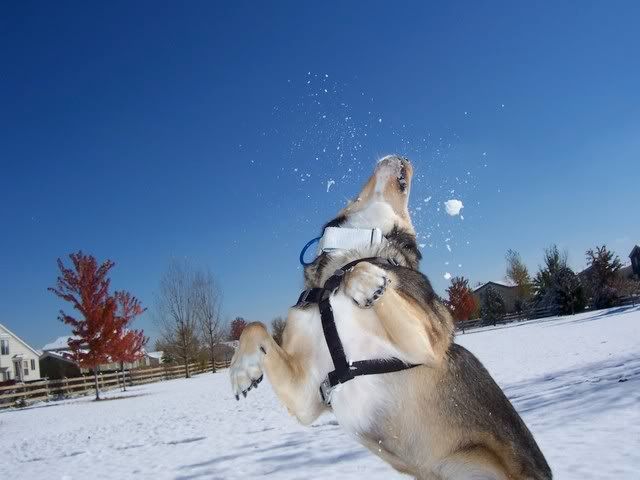 He dances in his victory over the snowball!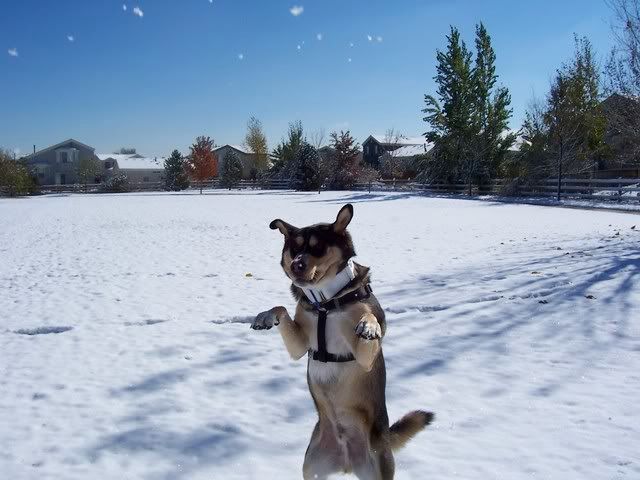 Arrrrrgghhh!!! The vicious snowball eater!!!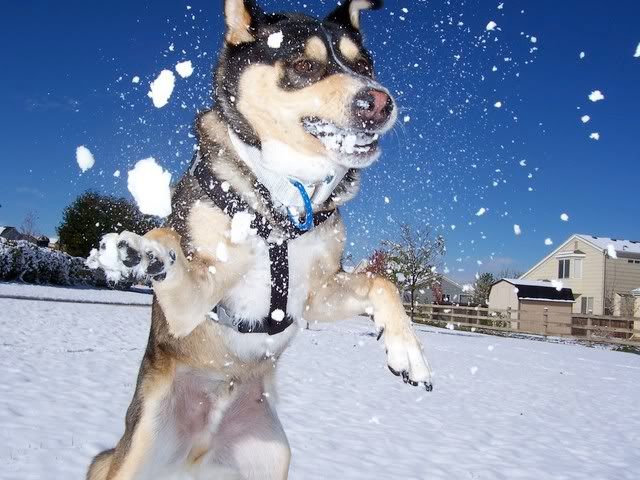 Very intense predator...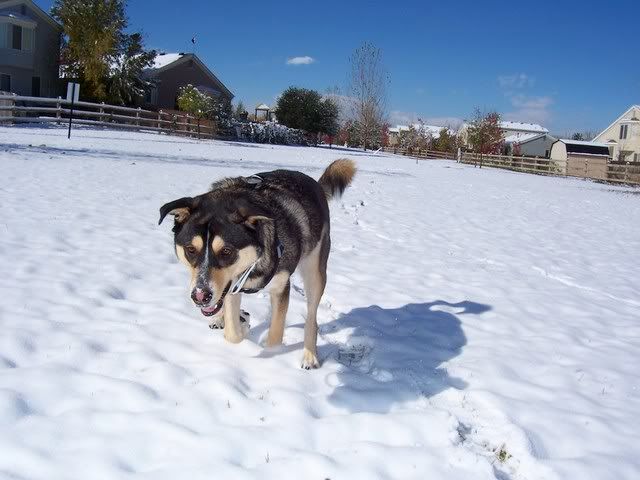 Sporting the snow beard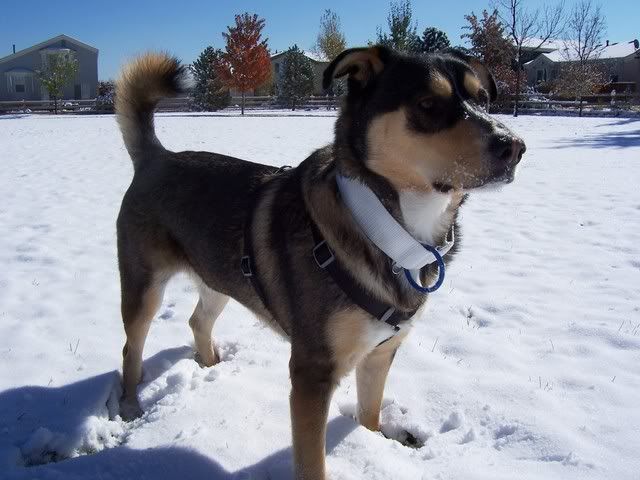 Time to run around randomly!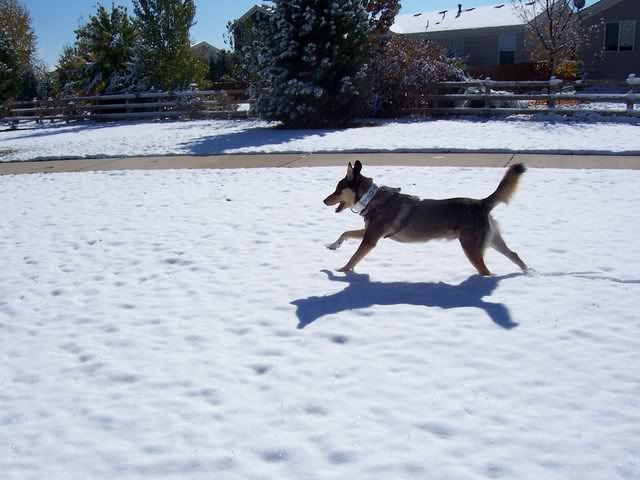 Happy dog!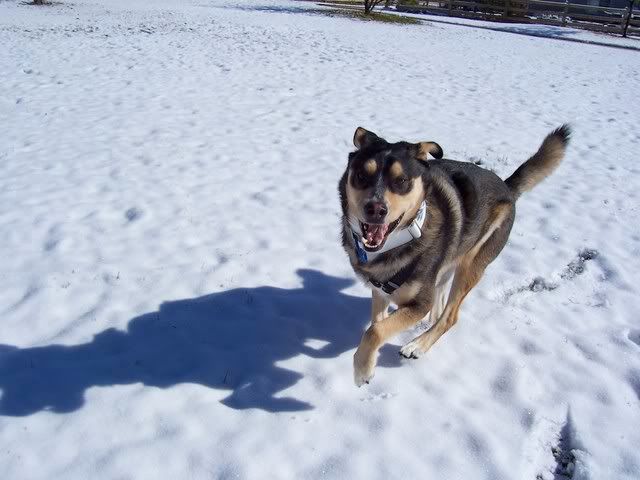 Moment of seriousness...