Well, it's been a loooooooooong road but I finally have some ratlets!! I lost my last rat, Cattia, well over a year and a half ago now. Last winter, after it had been a year, I decided that I was ready for more rats! After going through a rescue that felt it unecessary to honor the wishes of the kinds of rats I wanted, and being put on a long waiting list of a breeder who then had an outbreak of rat parvo and was in quarantine for most of the spring and summer, I finally found a breeder and got me some rats!
The breeder is actually one of the members of MAD, and I am so psyched to have found her. She had 2 out of 3 of exactly what I wanted. The third I will get from her next litter which is ready to drop soon.
So without further ado, here are the boys!
The blue is Bacon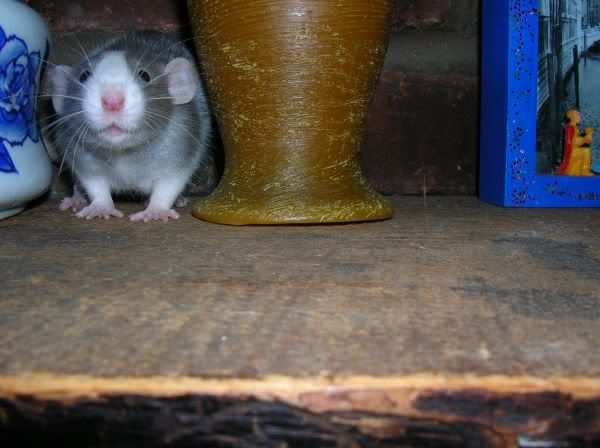 And the black runt is Veal
I'm lovin' my dumbo boys!!