Well two years ago today I signed the paperwork and made Wally officially mine (or rather, I officially became his bitch).
I had taken him on two weeks prior as a foster. I had recently moved back in with my parents (yuck) and the Greyhound rescue I had been volunteering for closed its doors because the woman who ran it became ill. None of the other rescues in the area had kennels so the only option I had was to foster. I FINALLY talked my mother into letting me bring a dog into her house because the rescue guaranteed it would only be 2-4 weeks. My mother hates dogs and is a neat freak. It spelled disaster.
Well I picked up Wally and he was very quiet, very relaxed. I brought him into the house and within 2 seconds he peed on my mother's wall. GREAT! She was already unimpressed.
Well the two weeks went by quickly. I had completely fallen in love with him but had signed a contract with my mother saying that I would not beg to keep him. The night before I was supposed to bring him up to adoption fair I came home from work at about 9pm and my mother was sitting on the couch crying. Obviously something horrible had happened. My mother looked at me and said "You have to adopt him, he can't leave!"
I couldn't believe my ears! So the next day I went to adoption fair but signed the paperwork myself. And now he's been my baby boy monster for 2 years. I love him. He's definitely my heart dog.
Wally enjoying his window seat in our new house: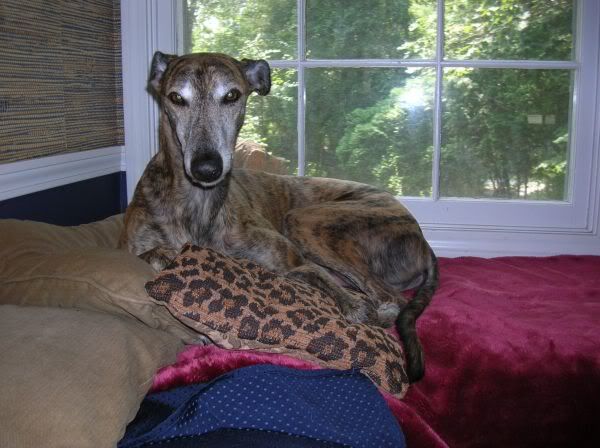 <3 <3 <3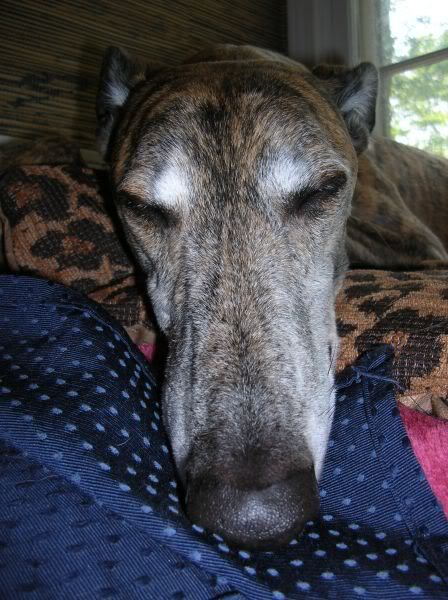 And here is Wally being the LAZIEST I have ever seen him. Usually he gets up and prances around when he sings, but not today! He takes his retirement very seriously! (PS: ignore the baby voice, it's annoying but it always comes out when Wally is around).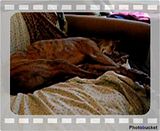 We're going to go get some doggy ice cream tonight after all of my clients check out. Wally deserves it.