That is a weird looking Alapaha in between Blue and Teeny . . . no wait, that is Foxy Hamilton the Rat Terrier mix puppy!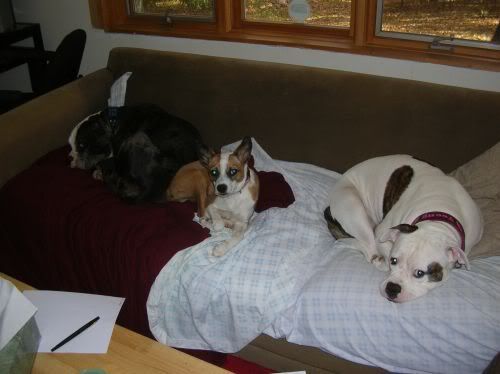 Teeny is unimpressed that I am taking pictures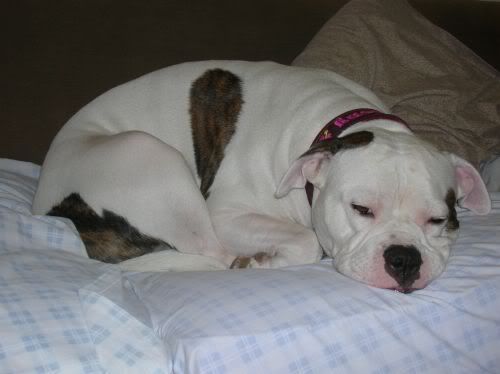 Blue is unimpressed that I'm taking pictures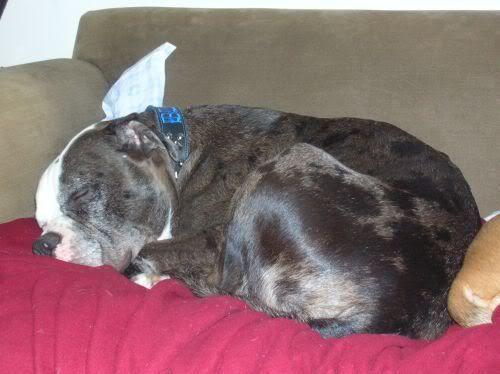 Foxy Hamilton isn't sure why he's unimpressed, but since the other two are he will be as well.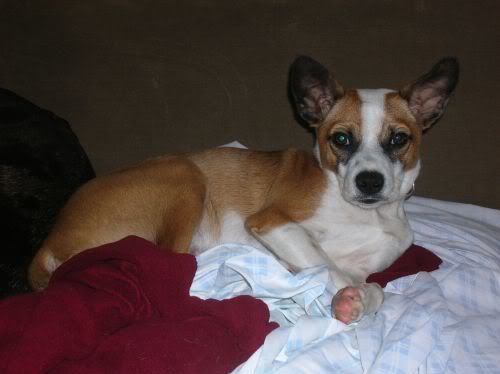 Blue and Teeny have spent the morning teaching Foxy Hamilton how to play tug and chew on marrow bones. It's been fun!