Well, HOPEFULLY my new little brother! He is a foster dog from work that mom met and totally fell in love with. I took him home tonight and my mom wanted to foster with possible intent to adopt, but the second he came home she made the decision to adopt him!
Unfortunately the contact I know from the rescue isn't sure if he has an application in on him yet or not, so we're ALL crossing our fingers there isn't one.
So please meet my HOPEFULLY new little brother: NO NAME!!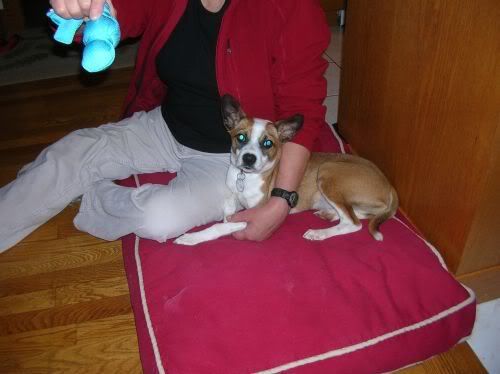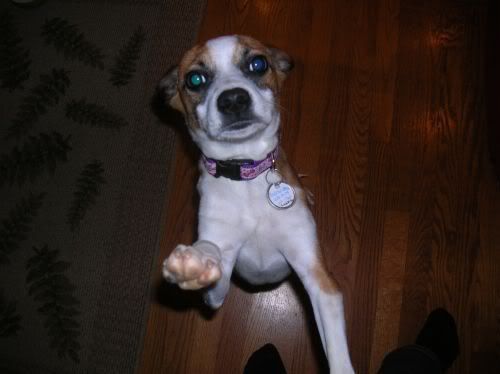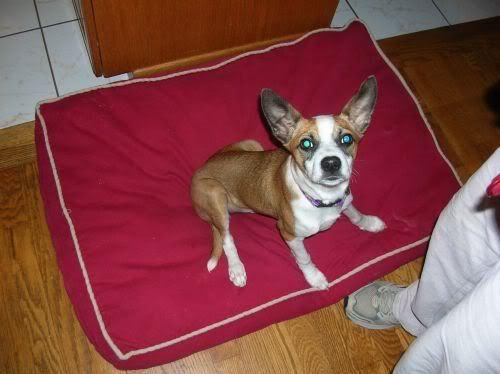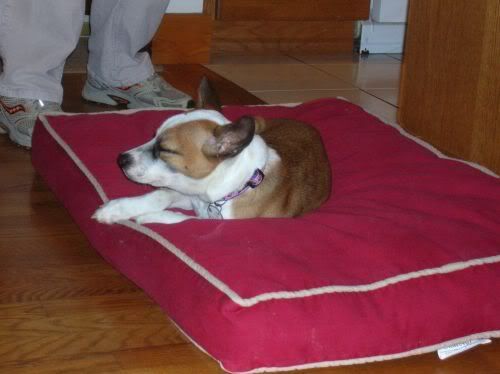 Isn't he freaking adorable?!