Simba is in love with the tramp. He likes to be on it somehow, whether it be on the outside trying to get it or on the inside.
Let Me Up Mom!
What's That? Is it coming near my trampoline?
What is that over there?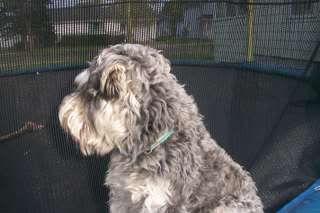 Aren't I cute on m trampoline?