These are my Cockatiels!
Mushu- 2 year old male Pearl. Will be 3 on Aril 1st. Got him when he was 6 months old, and still had his baby Pearls.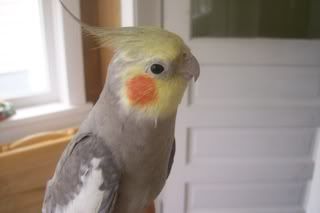 Icarus- Icarus is a 3 year old male Pearl. We got him going on a month ago from a couple on Craigslist. We ave him Mushu's birthday since we don't know his, sooo, he will be going on 4 years on April 1st.