Mr. Percy isn't happy with his Mommy and Daddy, he got a bath today.....
Yeah right think i'm coming out again ???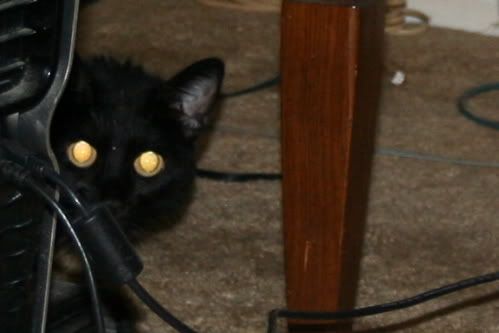 Im hiding from you GET away from ME...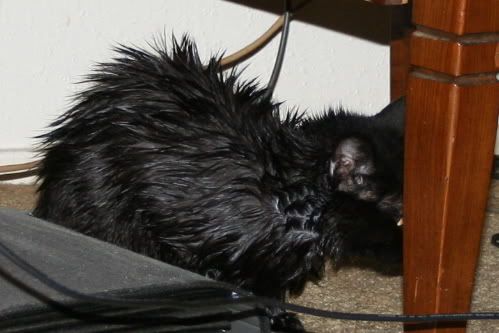 Don't come any closer with that blinky thingee you have in your hands...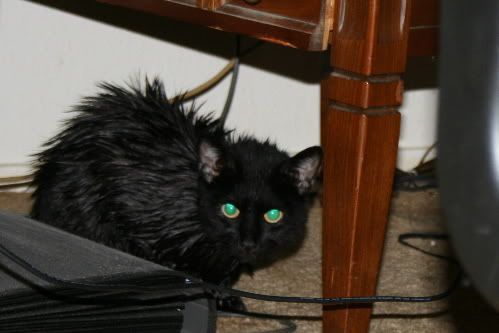 Yeah right i'm gonna go else where now...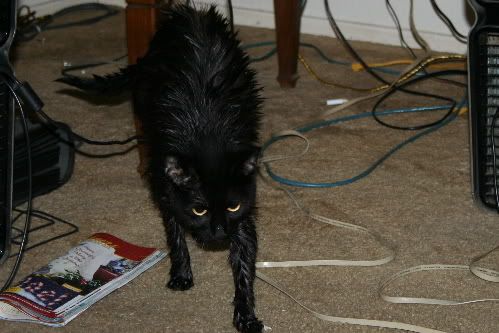 SO, you think it's funny do you ???