This little guy was found in one of our local supermarkets, shoplifting produce. No one came forward for him and we weren't able to trace his band, so I adopted him.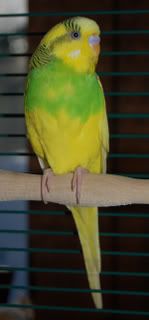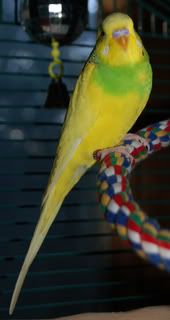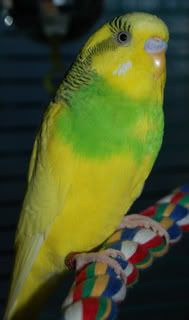 He's quite sweet and VERY chatty.
Katy is very curious about him and keeps trying to stick her nose into his cage. Indy treats the cage like it's another television and just sits in front of it, watching Henry flit about. Both Shorty and Mac see LUNCH, so they're not allowed too close, and Tucker wants nothing to do with Henry.