Going for a walk in the middle of the day and not barking at ANYONE!
In the backpack is a can of dog food in each side wrapped in a hand towel.
~yes it was HOT! We didn't walk far, and he only wore his backpack for the first half of the walk~
What a silly smirk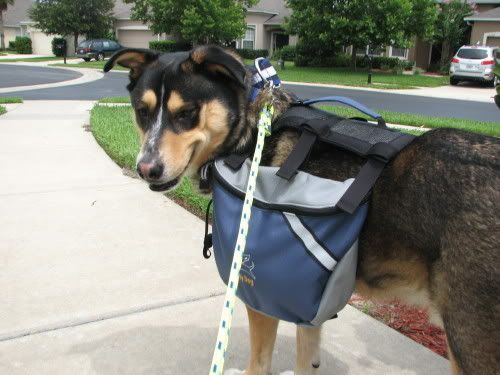 Ahhh ~ grass!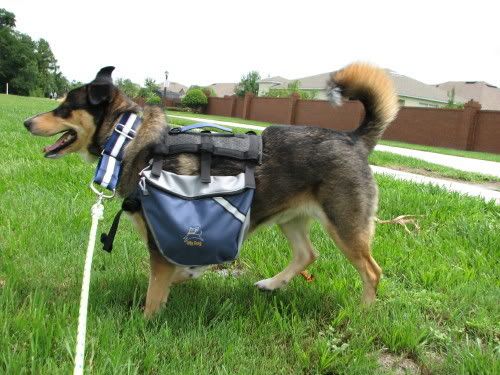 Handsomest dog in town
Bird watching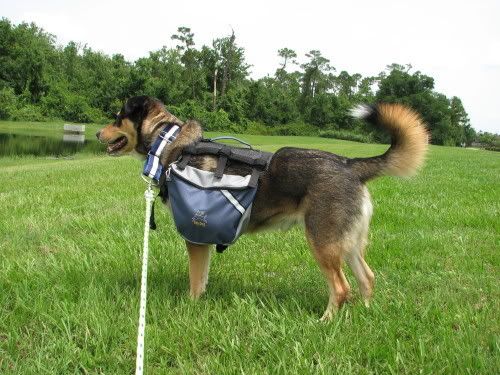 More bird watching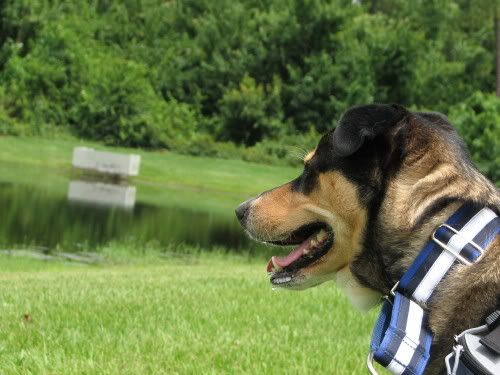 "Here, get my other side!"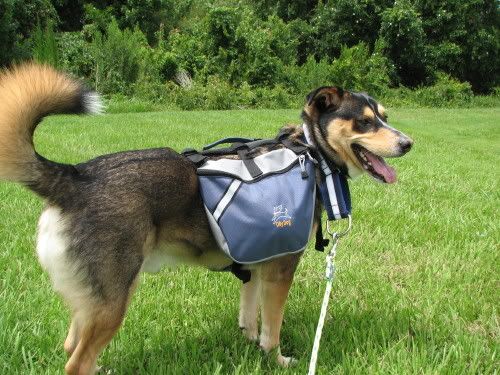 "I'm a good dog!"