and one part sunshine...mix well. Add one kiddie pool of water and a really mean mom...and what do you get
We have a dilemma..she put my cuz ball in there..how do we get it out?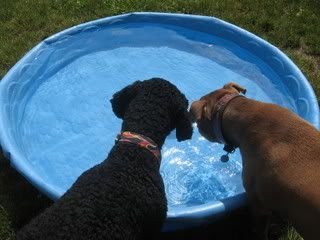 Let's try hypnotizing it...look at me little cuz ball, come to me..you know you want to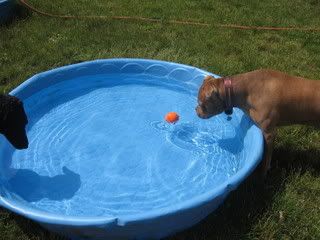 Dude it didn't work and now there are two balls...one for Scooter and one for the Pinheads
Pinheads..I'll show you - ummm I can almost reach it...a little bit further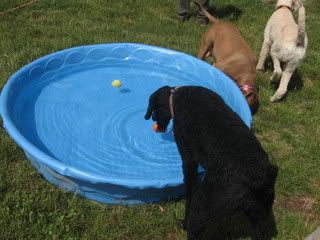 oh heck let me know you - I'll drink it to me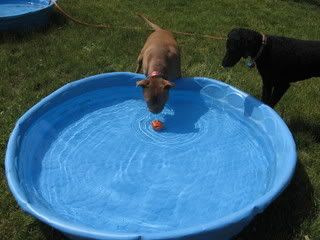 hmm okay I can reach it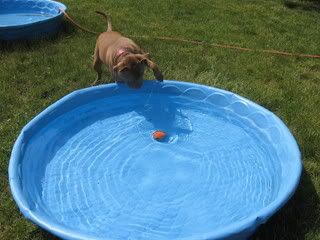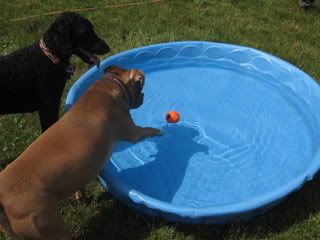 well Mom does call me the tank..let's se if brute force works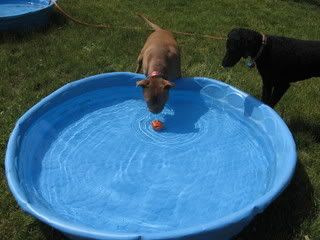 You have been of no help at all...you know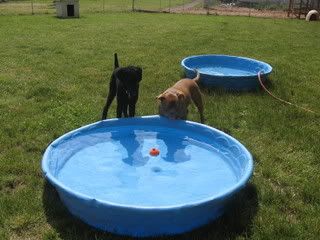 OMG it sunk...hey who did that...I think I can snorkel, I think I can, I think I can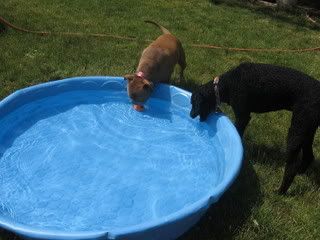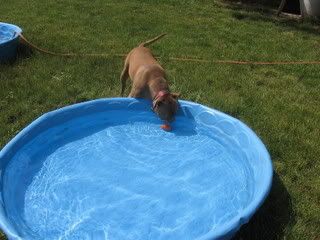 Emma says...hey lady can you help, those boys are never going to come and play if you don't get that cuz ball out of there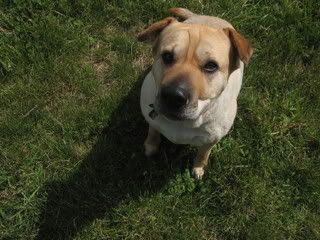 are you waiting for the big splash picture
are you
well sorry, short of throwing the tank in...he was willing to leave the cuz ball in the pool if it meant he had to go in.