Since the degus I adopted back in October turned out to be a breeding pair, I had to separate them (of course). I've been looking for another male/female that I can put them with...and I just rescued a new girl the a few weeks ago. Trillian and Teyla are now happily living together in their new cage...BFF now!
Some pics of their first meeting (they're in the bathtub for their exercise time)...Teyla is the bigger one, the new one.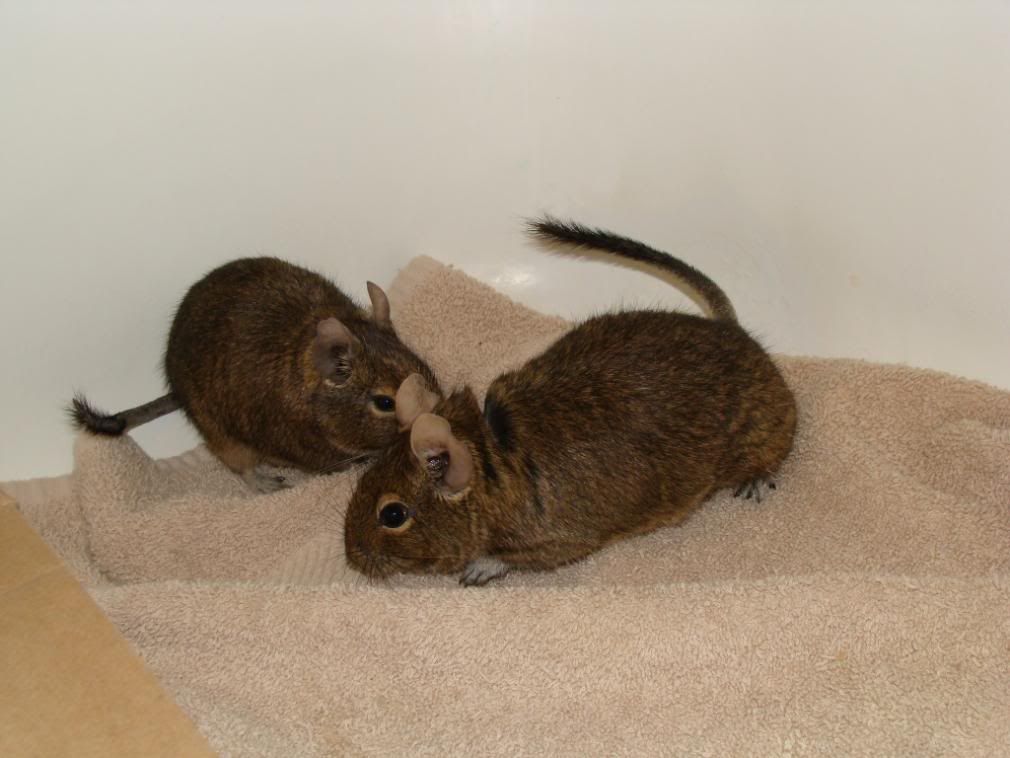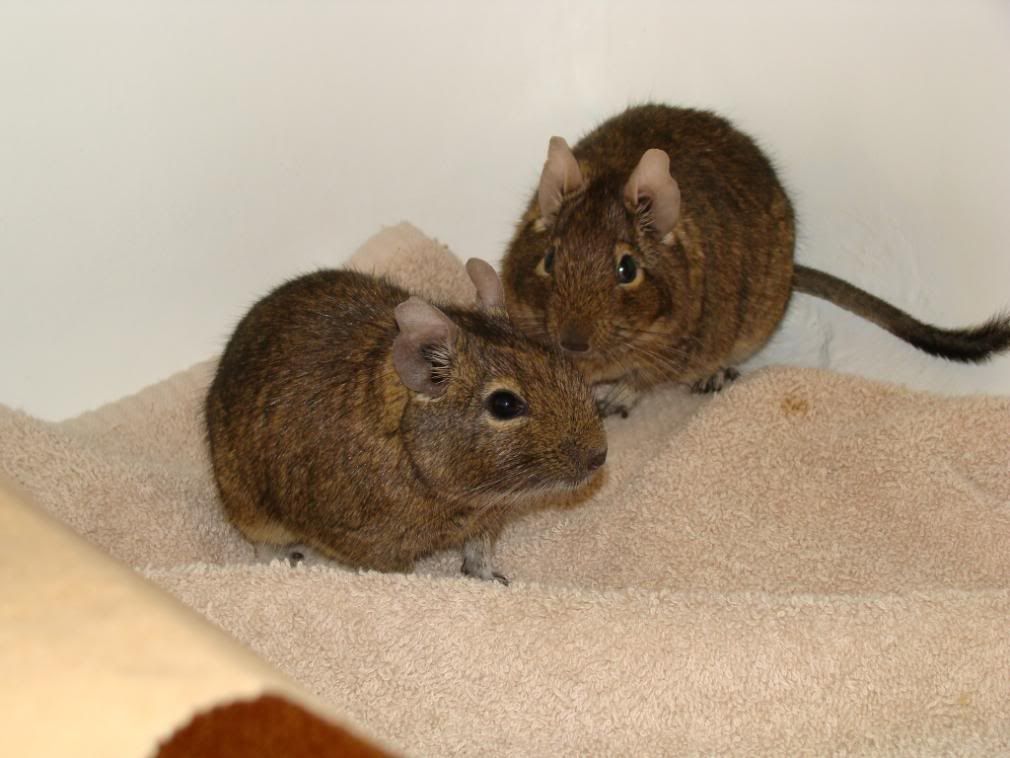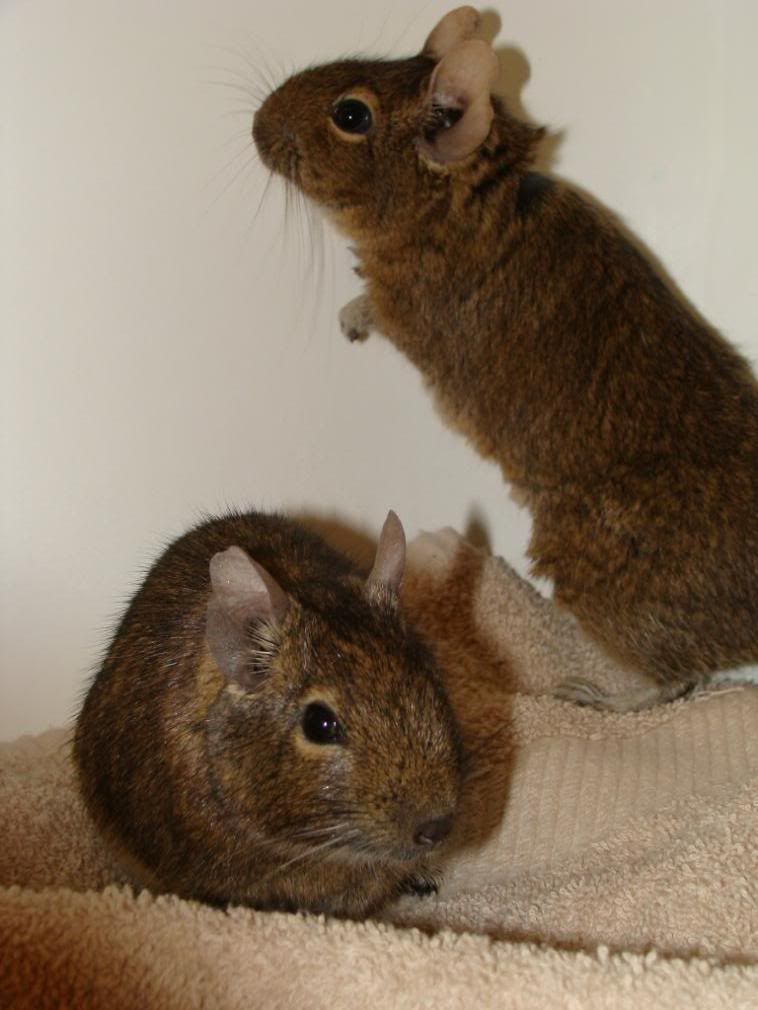 Grooming in the dust bath...BFF!