With all the stress that has gone on in my house over the last 6 months I decided to drown it in getting new ratties.
Here are the boys:
Melvin (hairless) & Oliver are thinking here comes that crazy lady with the camera again.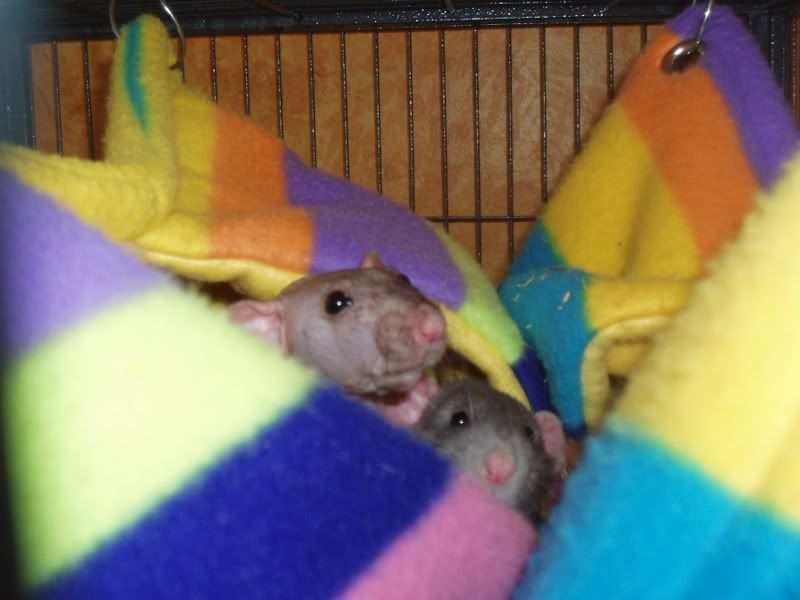 I see you with my one eyeball.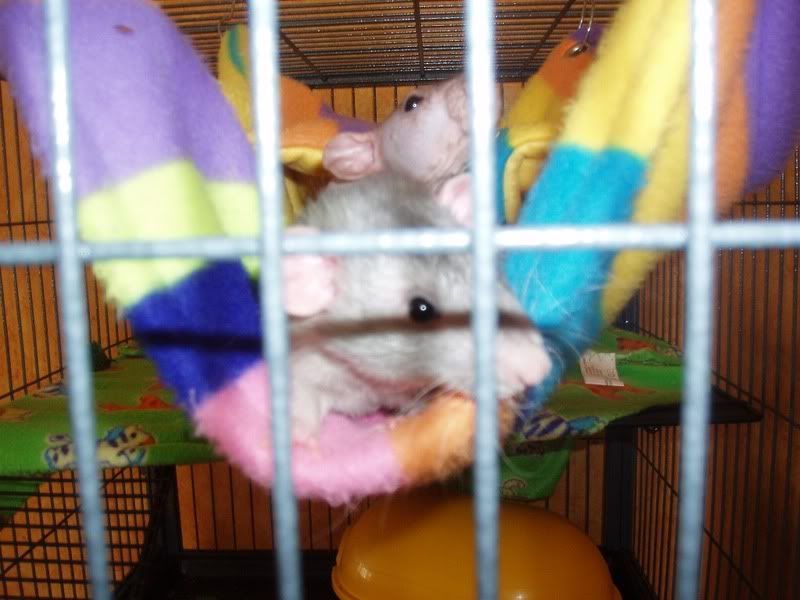 Here I am!!!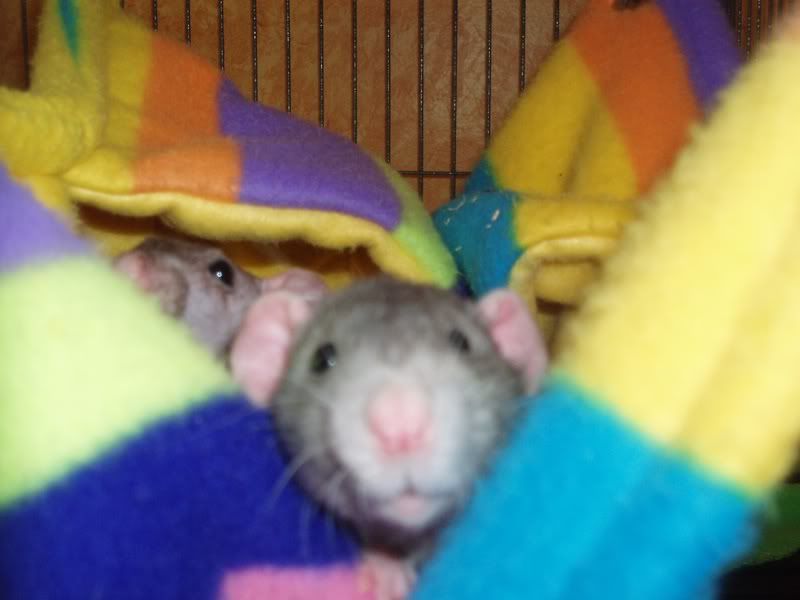 Toby and Gus wish I didn't just get them with the flash. Poor Gus is squinting. Bailey is off to the left hiding.
These are my 2 newest boys who I got through a rescue last night. I have never had PEW's before but they are the sweetest little things.
This is Mr. Scruffles:
Optimus: