And it was looking for LUNCH!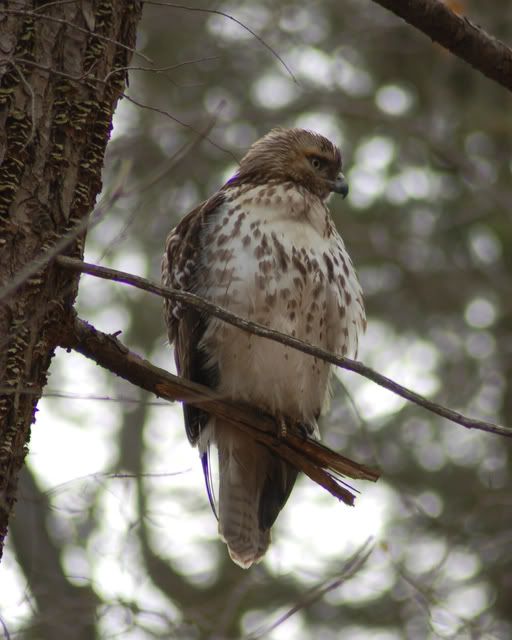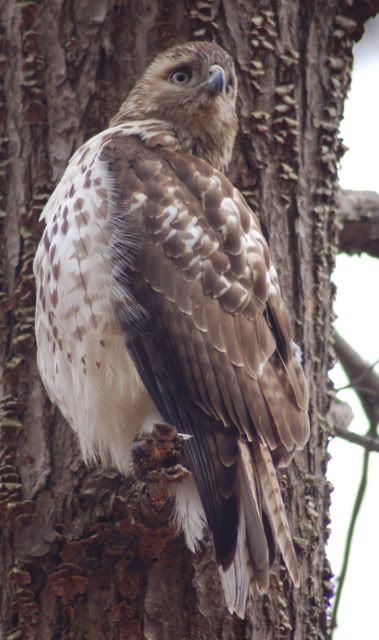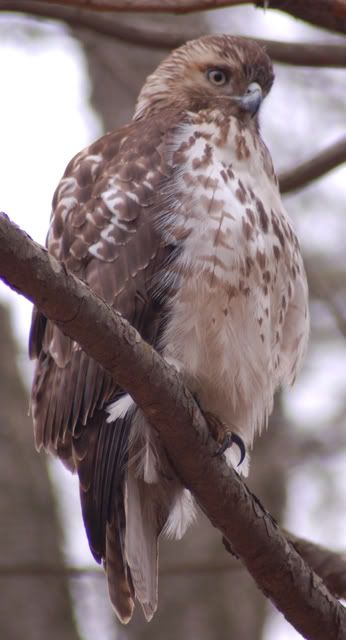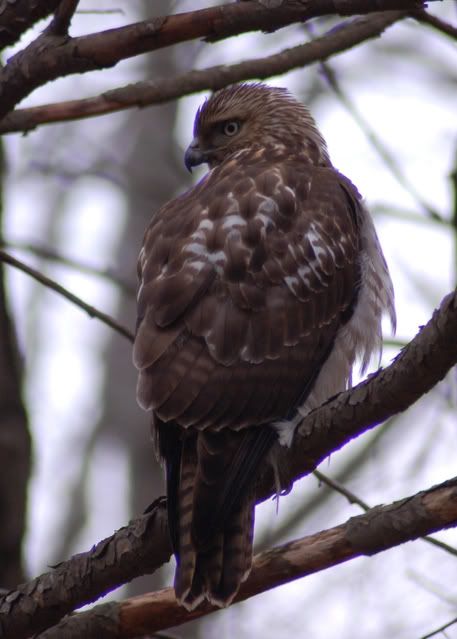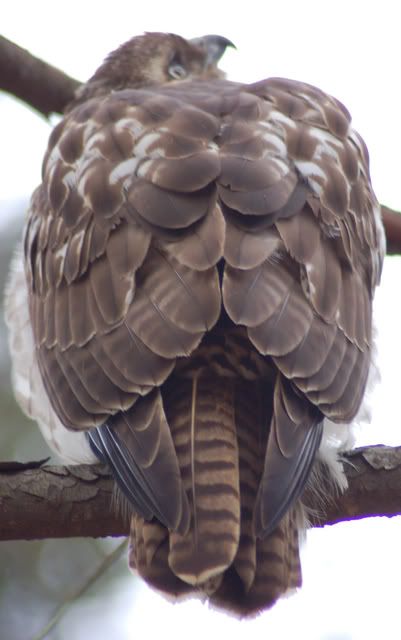 This hawk has been hanging around our yard for most of the winter. It has a tendency to swoop really low through the trails in the woods and I've been "buzzed" a few times while hiking. Scares the bejeebers out of me every time!
We have several piles of fallen trees that we've stacked up from all the storms this past year and they're full of mice and chipmunks. The hawk tends to hang about the piles and will wait a LOOOOOONG time for food. The dogs don't bother it and either do I -- I managed to get within 20 feet before it got ticked and flew to another tree on the other side of the yard.
I don't know a whole lot about raptors, but I think it's an immature red tail or red shouldered. I sent the pics to a neighbor who does raptor rehab so I should know shortly.
Sorry about the purple lens flare -- it was overcast and drizzling all day and the lens was at its limit.