I just got my doggie back from my mom yesterday so...of course here are some new pictures of the budster...
him sleepin on the way home
Buddy got stuck while he was trying to escape doggy daycare...
me and my boy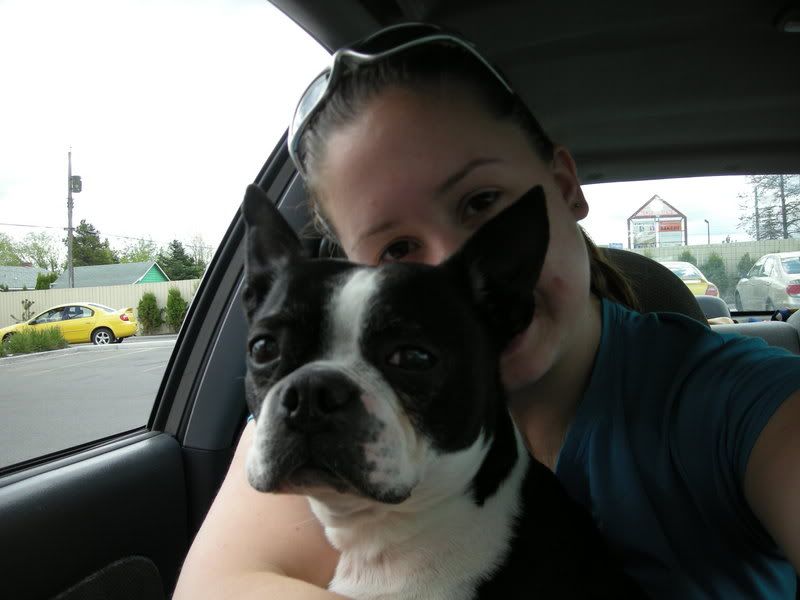 and then I figured I'd add a few of Cinder, my 11 yr old QH/Percheron... She looks ALOT better then she did when I first got her... and I sold her filly... Shes not fully shedded out yet...but I think she'll basically be done this week... I'm brushing her again today...It snowed last week so I dont blame her long belly hairs LOL
her "glamour" shot
other side...
and i call this one her "prince charming shot" (like off of shrek...when he does his hair flip LOL)...incase you arent a loser like me LOL
...you may have not known but my digi cam has been broken for almost 3 months...while we bought a new one!!!! We just got a Nikon coolpix L12 when we went to Calgary...so be prepared for tons of pictures!!!!!!