Caesar's new favorite game is "chase the tennis ball". He goes crazy over it! Sometimes he even brings it back.
"Are you going to throw it?!"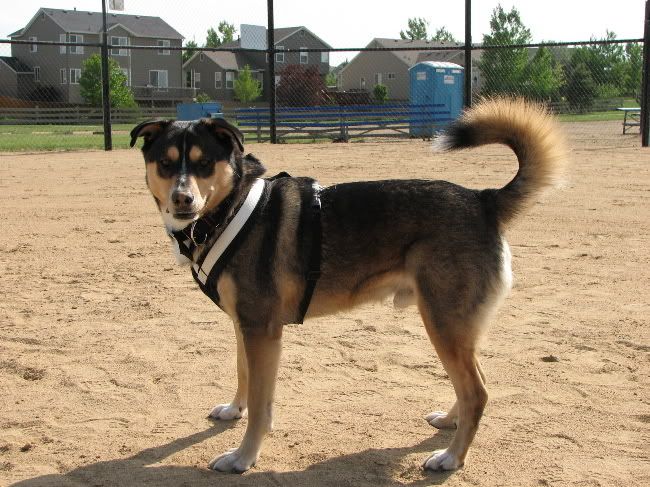 Ooh! Kind of bringing it back!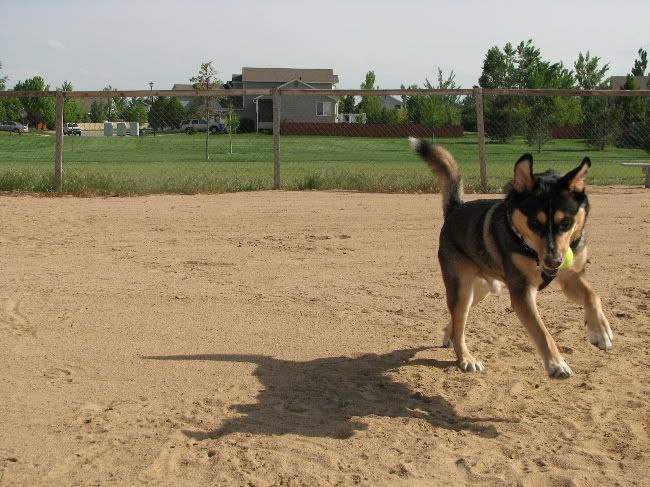 Sticking his tongue out at me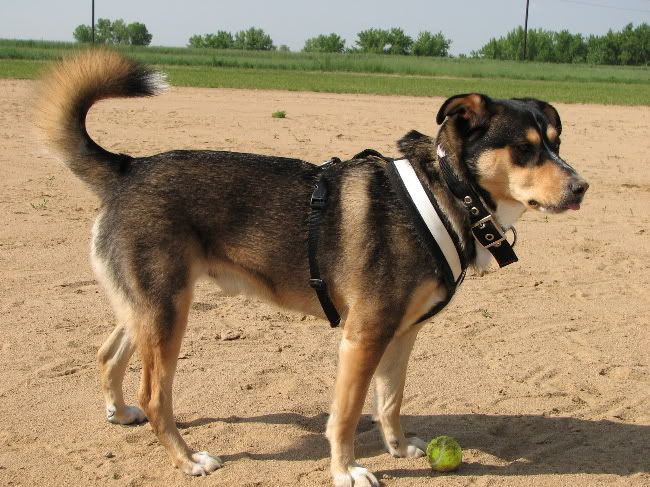 Gotta get it!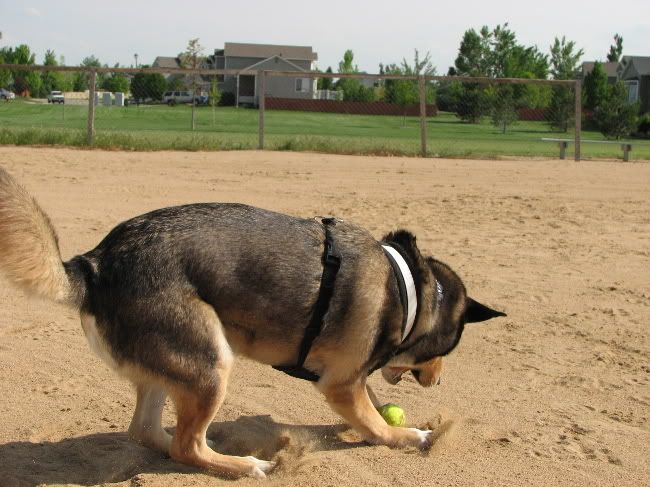 I love when the lighting hits just right!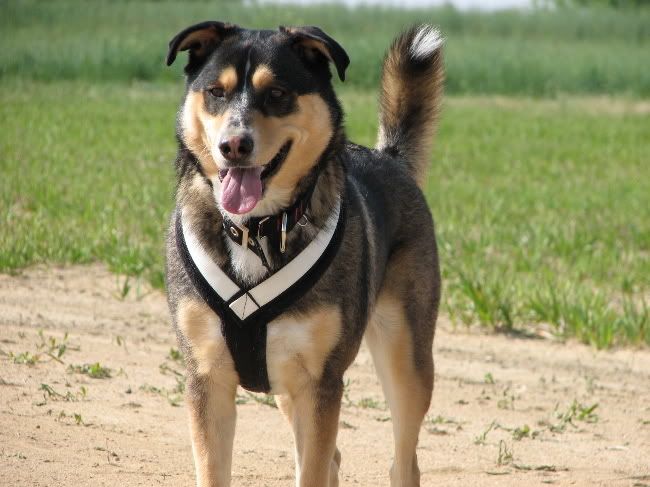 Go Caes!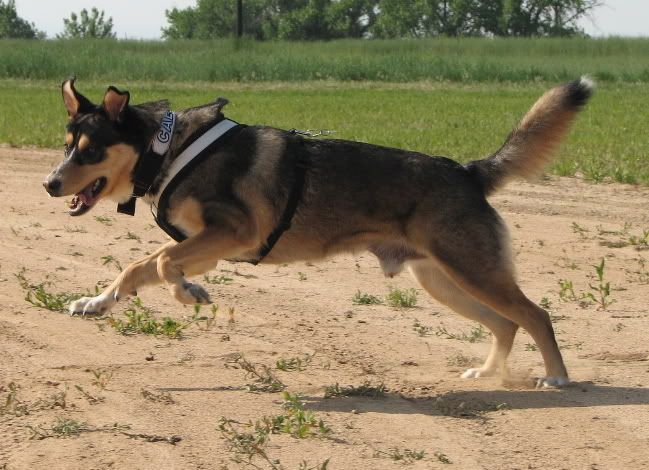 Flying dog!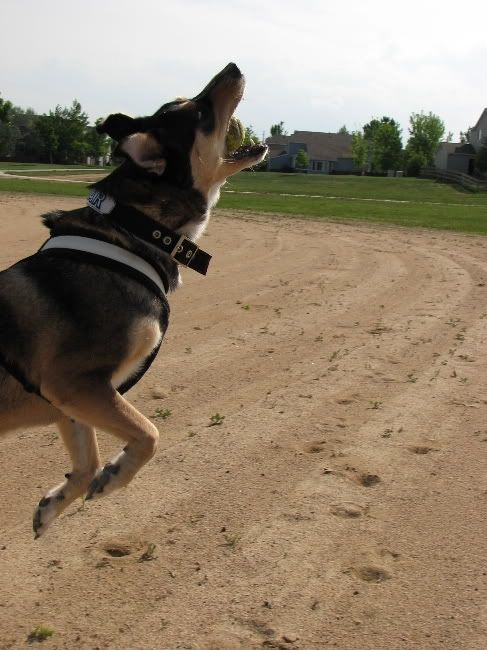 I so wish this came out clearer! What a dork.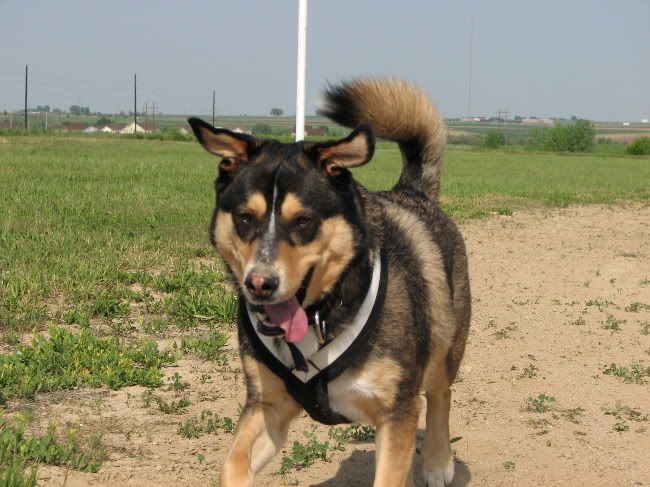 Silly tired look
Chasing tennis balls makes me happy.
Is he just the most handsome mutt or what?