Turkey, of the Spanish variety
Jelly Bean, Ashley's horse
April - she's at least 30...
Close up of April, for Lauren!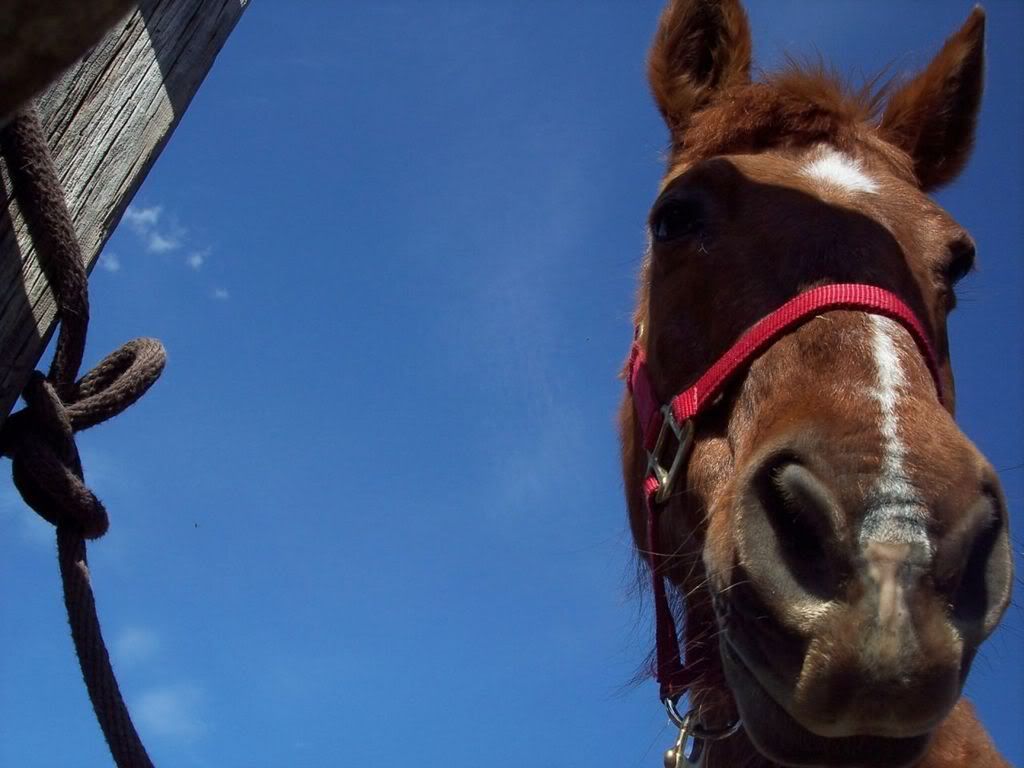 Classy, my Thoroughbred mare, a rescue
Tulip, AKA Goofyraymus. We don't know what's wrong with her eye. She was picked up as a stray last week and I had to bring her here for no room at the kennel - she was never claimed! Her spay will be Wednesday and then she's off to a new home - we hope!
Ronnie and Yaeger rough-housing
Libby-bored out of her skull watching Ronnie and Yaeger...
Copper, doing what he does best, displaying apathy unless it pertains to food
Another pic of this little twit- no idea what's wrong with her eye.