Figured I would share my new little guy, his name is O'Malley Slade and I adopted him while I was in SC on Spring break. Laney (my rescued pit) LOVES her new little brother. I was planning on the next dog being a pit, but he was just too cute to pass up and I have been wanting another small dog. But the next one after hi will definitely be a pit, but I have to wait til I move!
I had been talking to his foster mom since before he was born so I have pics of him when he was teeny tiny. The foster mom rescued the mama dog and was told she was spayed. When she took her to the vet to get UTD on shots the vet told her the dog was not spayed. Not only was she not spayed she was pregnant.
Hes the one tucked under mama dogs leg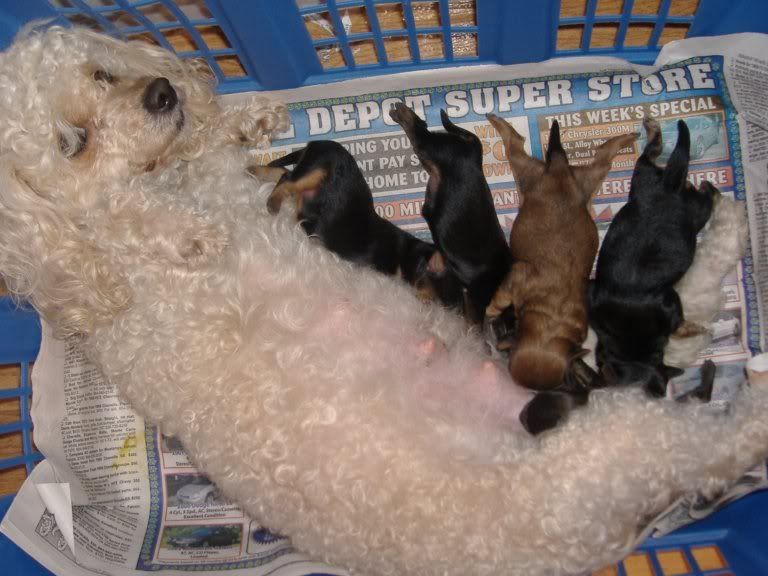 At a wk old: He's the brindled one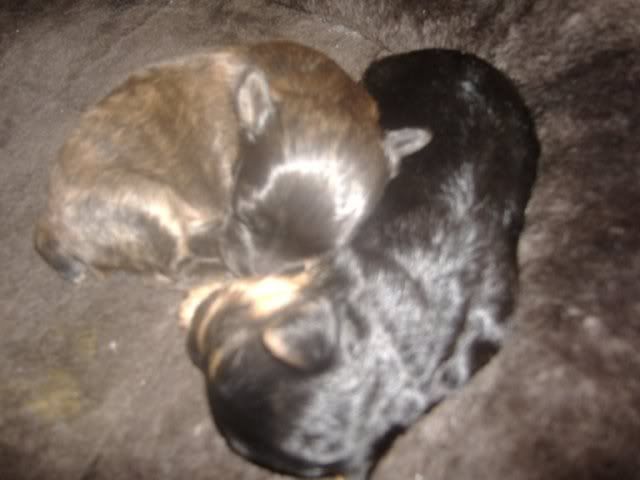 3wks old:
6wks old: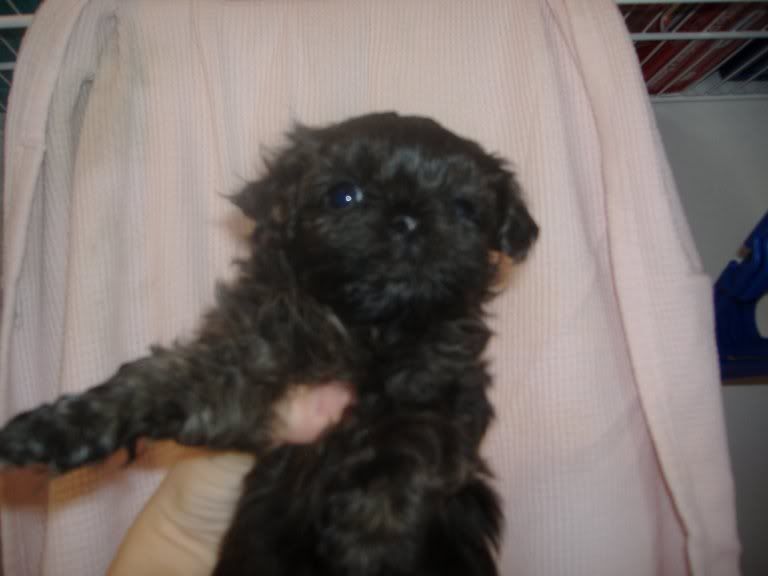 His first day with us: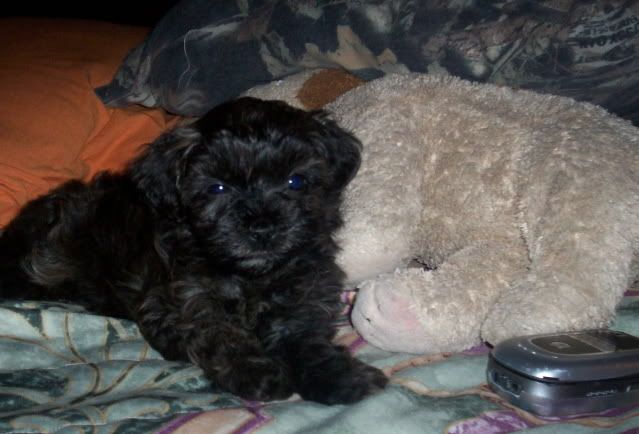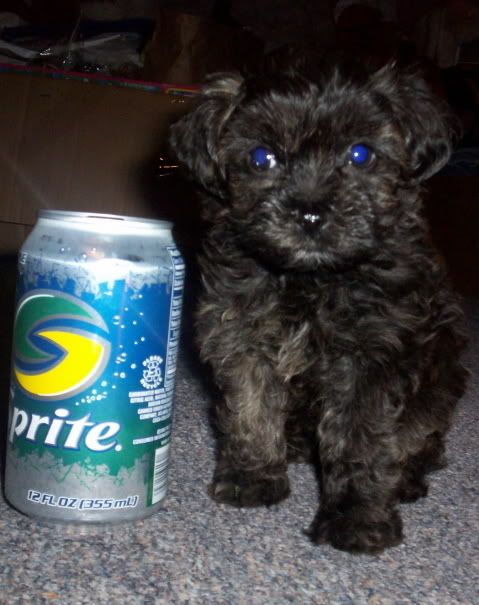 His sister on the carride home: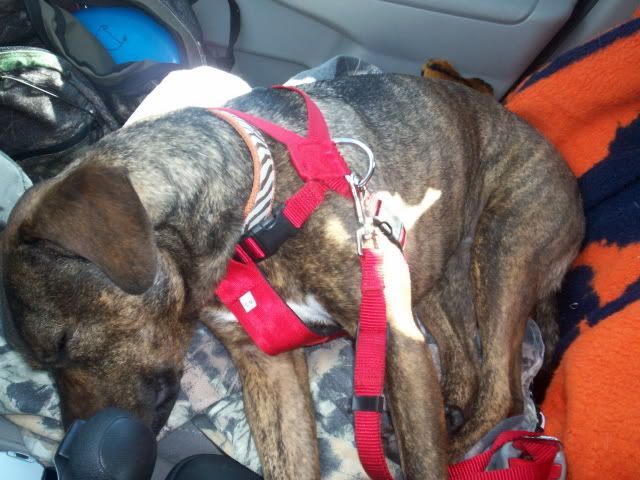 8 wks old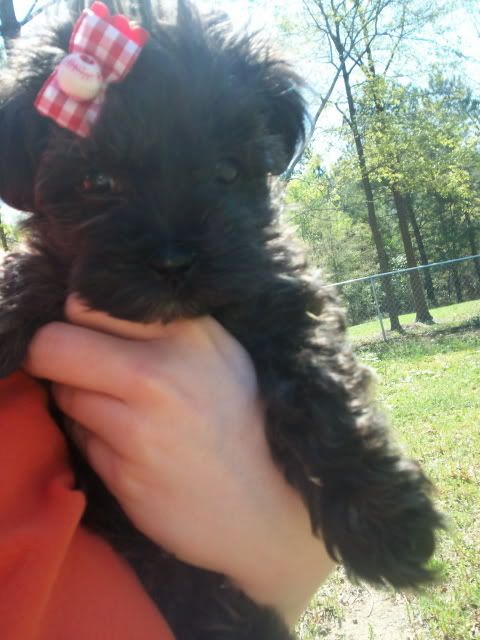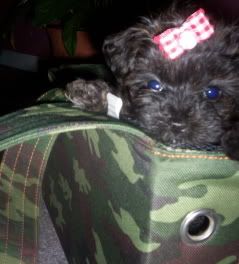 9wks old: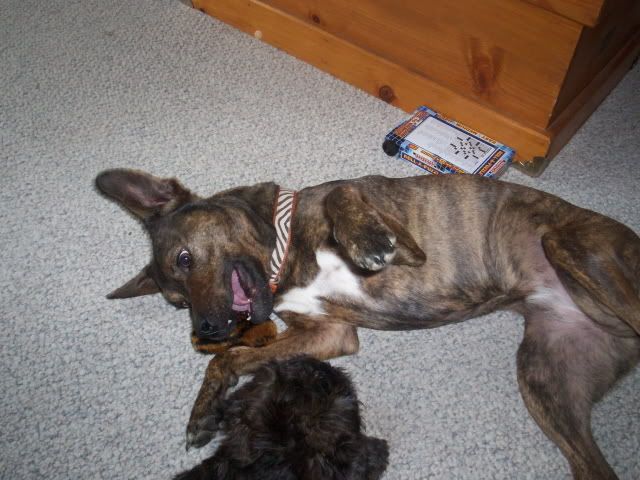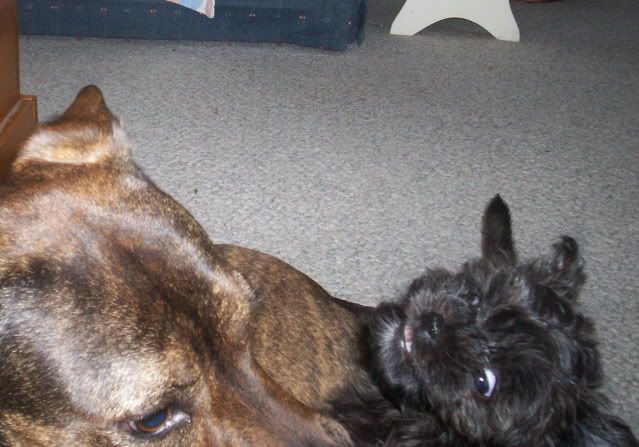 10 wks old: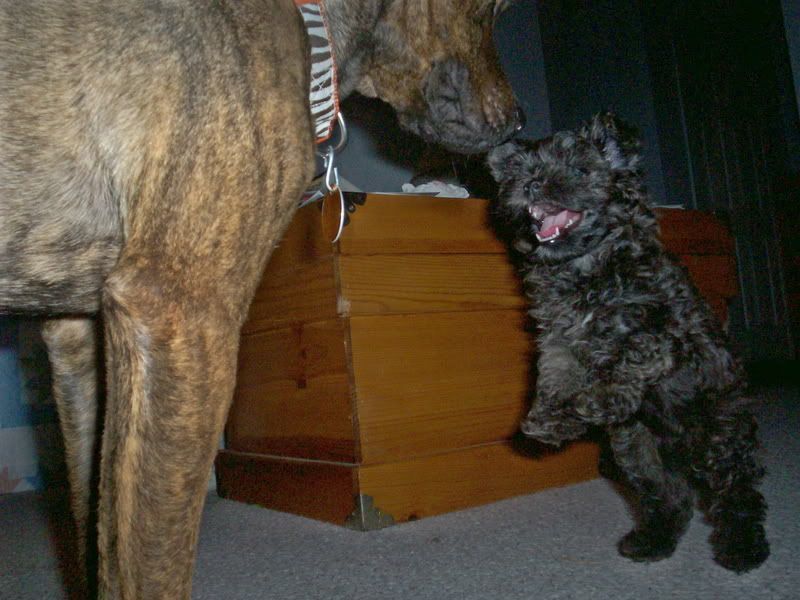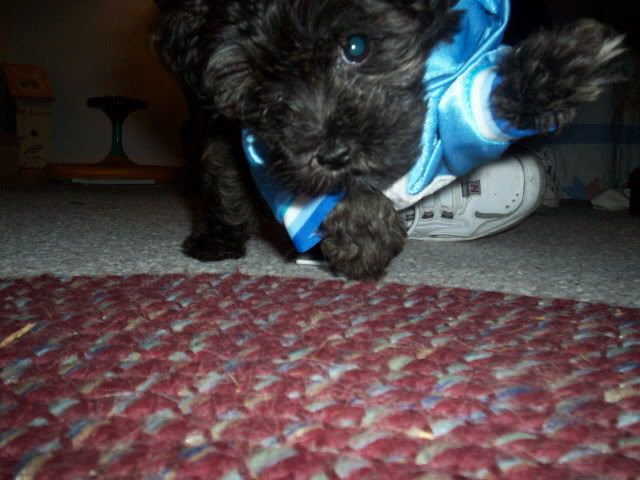 worn out!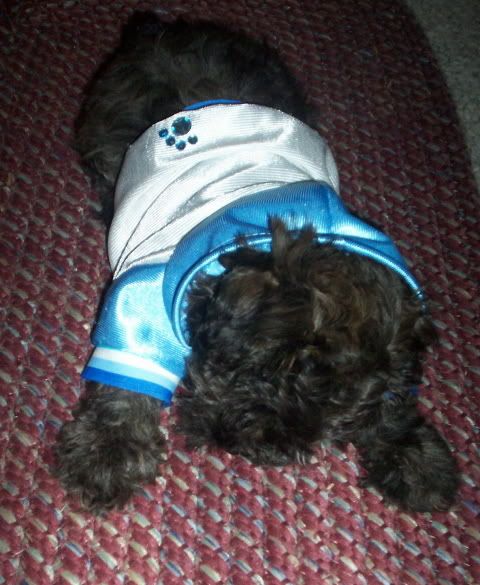 And here is a short video of him playing with my mom's dog Schatzie: