Well we went to my friend Rebecca's yesterday afternoon for a playdate. It was ridiculous. Here are some pictures and some video:
Wally looks down on the fools who think that "playing" is a good idea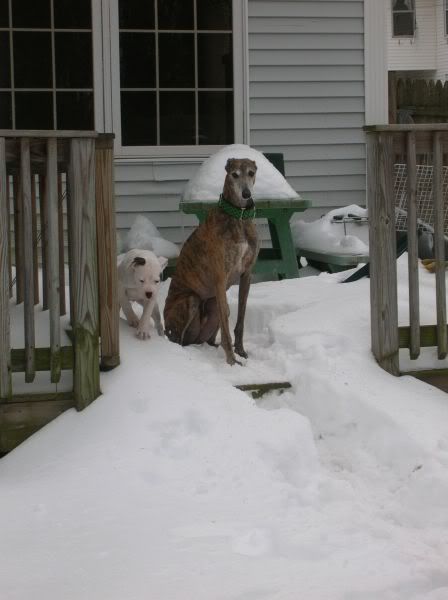 Athena scares Melody so much she burries her head in the snow!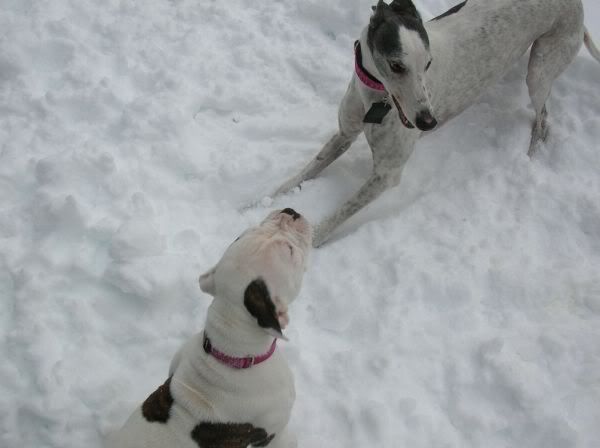 Or maybe Melody is just crazy and likes to roll around in the snow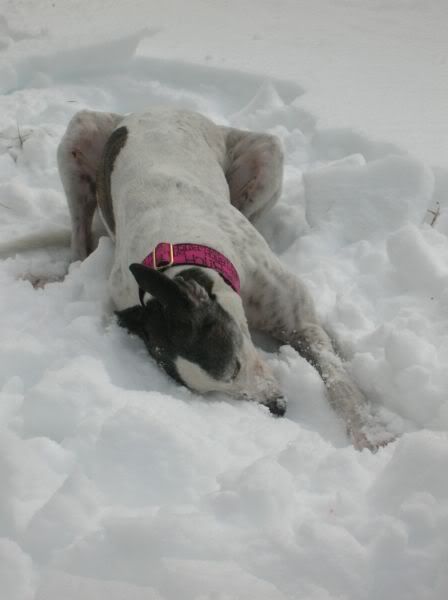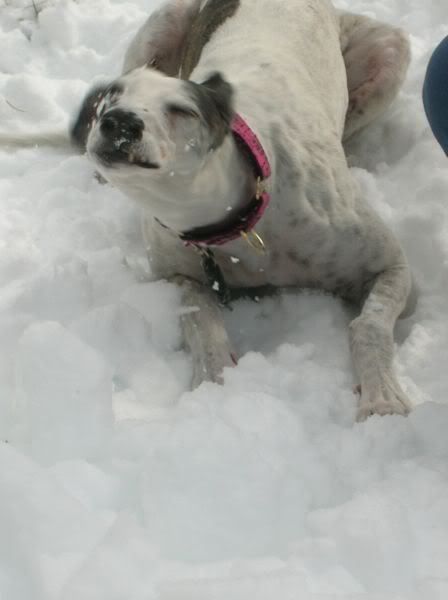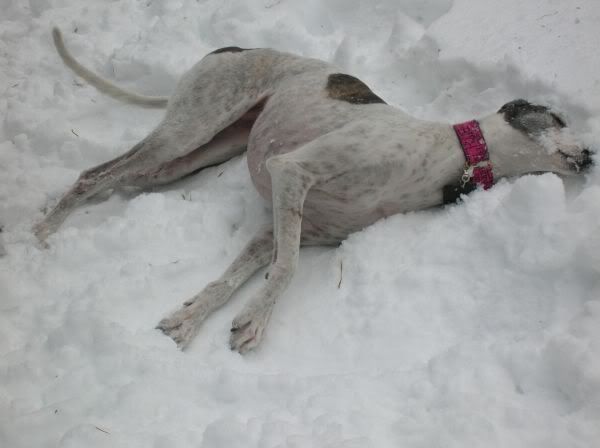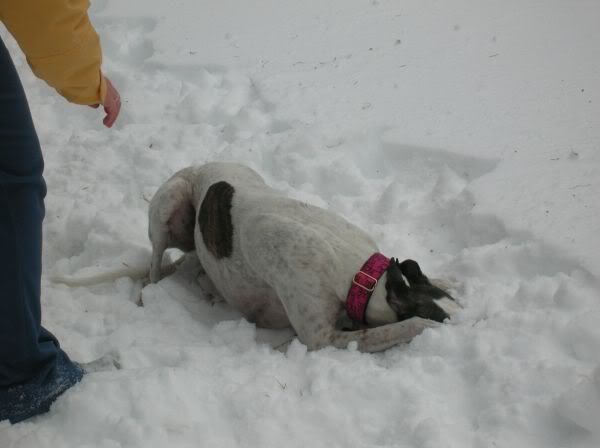 "I'ma get that puppy!"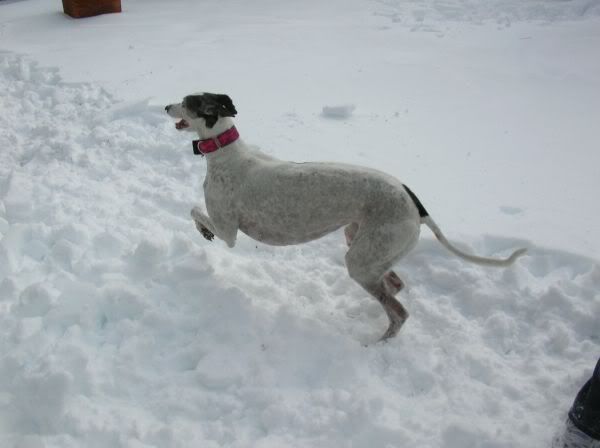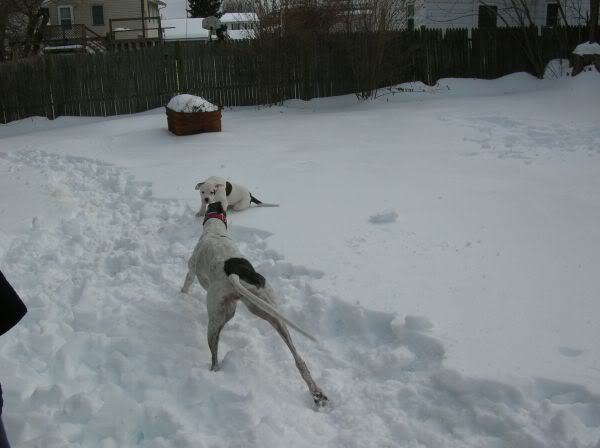 "Maybe I'll just go the other way and . . ."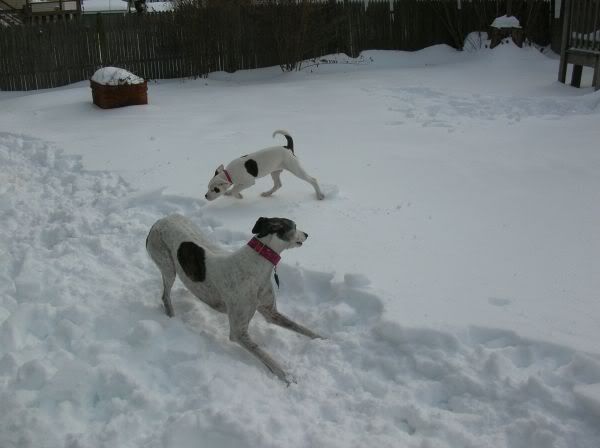 "Fake you out!!"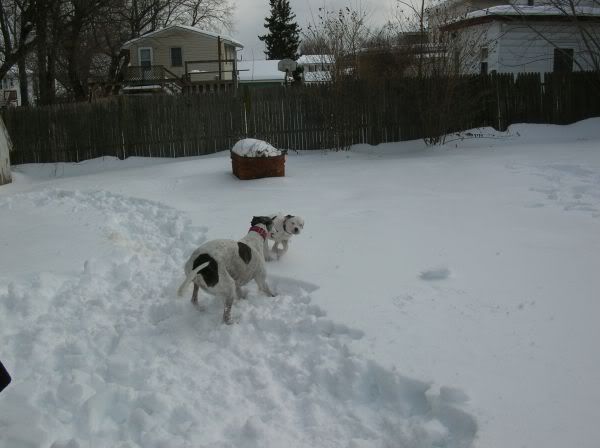 "Seriously, mom, it's cold out. Can we go back in?"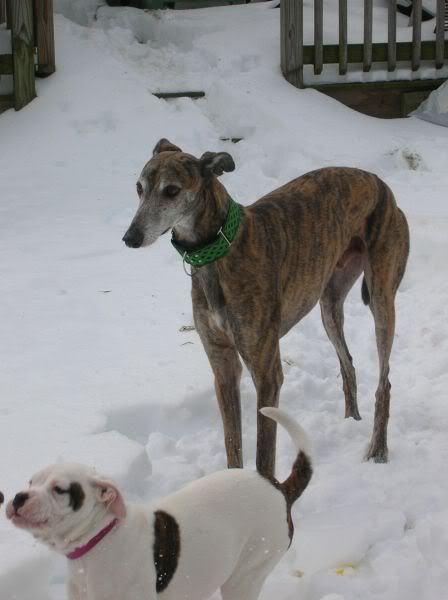 "Now that we're in, can you PLEASE get this girl off of me?!"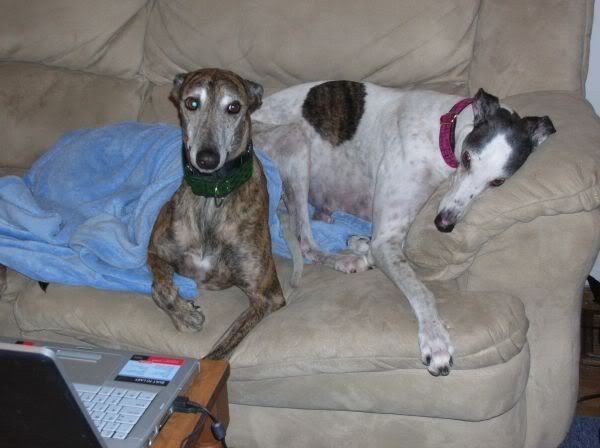 And onto the videos!
Athena TRIES to race Mel
http://www.youtube.com/watch?v=eMmuw1MXLLY
Turn your speakers up and listen to The Fun Police (aka: Wally) reprimand the girls
http://www.youtube.com/watch?v=b5v8oFIBTLc
Things got a bit . . . slippery
http://www.youtube.com/watch?v=mNheyWFg2QE
And even MORE slippery (guest starring Lena The Rottie)
http://www.youtube.com/watch?v=eTh_maSeDys