How can you not love a big doof like this? I can't imagine my life without him.
Today is the 4 year anniversary of my first Labrador, "Louie" passing over. I dedicate these photos and my love of the Labrador, to My Darling Lou.
I am getting drowsy, Mom.
Wait, I like my toy on this side.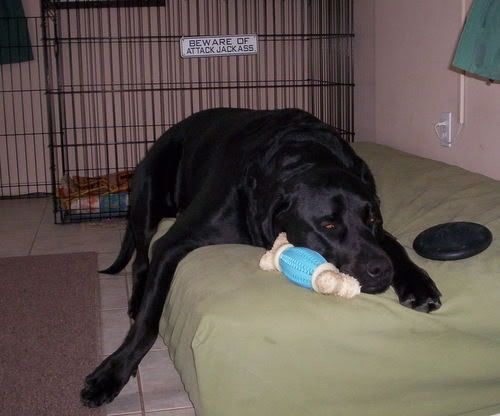 Now I am comfy.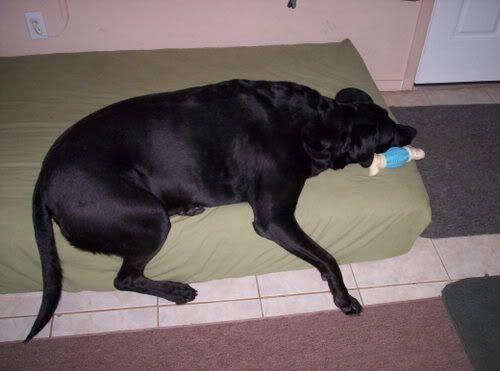 Snooze time.