Last night was my birthday party and it was a damn good time. I just wanted to share with you the present that my friends Jessica and Charley got me because it was the rockinest. I didn't think it would be possible to top last year . . . which involved Whoopi Goldberg singing me happy birthday . . . but I do believe they did it!.
Before the present was opened, there was a message for me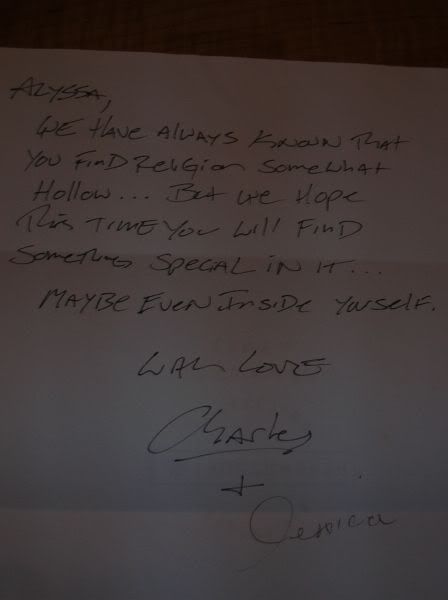 Thanks guys. I guess I am getting old now and should probably make my peace with this god everyone is talking about before I die.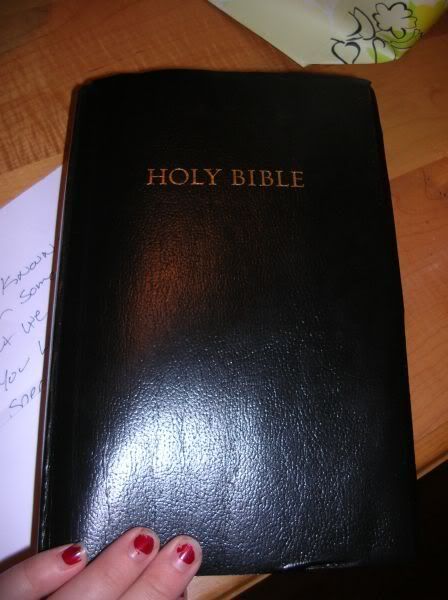 Read a passage? Sure, why not.
Wait a minute here . . .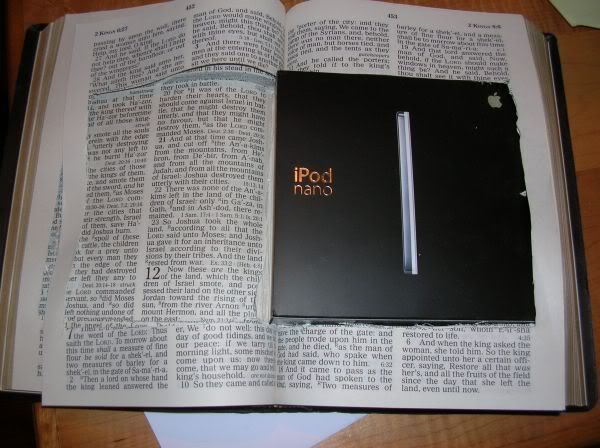 I couldn't have been any more psyched or surprised!!!! I love my friends and they definitely made it a fantastic birthday for me
And now I have a place to hide my flask!!