The wonderfully beautiful reason why I've been up and down the last few nights. Christina Beena, Foo baby, Fooba Wooba, Tubba Bubba - whatever we call her we just love the heck outta her!
"HEY!"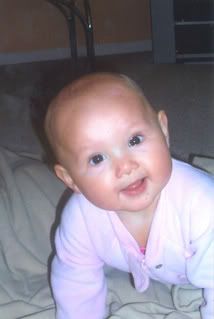 Post cookie mess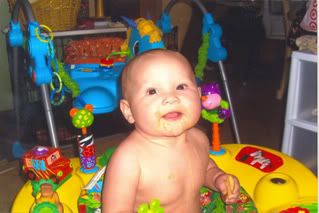 Gotta love a chicken wing as a chew toy (wait - dogs have chew toys, babies have teethers)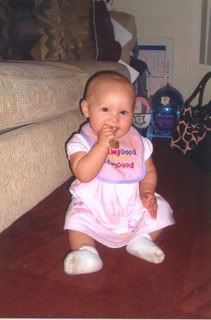 LOL, Pop is soooo silly.