I just got Mikayla's Halloween costume and couldn't wait till then to get it on her...so here's a very sleepy/cranky 18-month-old modelling a costume that she'd rather be pulling off!
Mom, I look like an idiot...can I please just go to bed?
OMG, how stinkin' cute!!!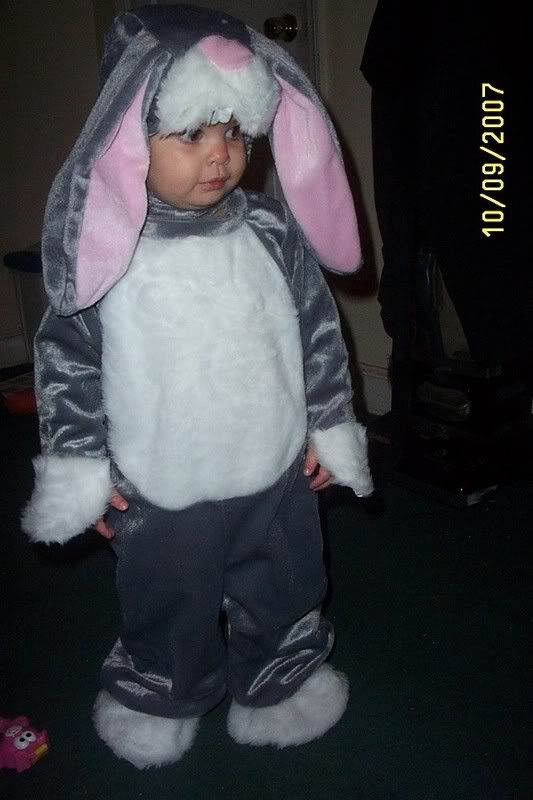 Look at that cute little cotton tail!
What am I supposed to do with these ears and this carrot?!?!