I have been getting into leather crafting recently and I decided I wanted to make myself a really awesome martingale-leash combo. I use this so many ways -- as a car leash, a backup collar in conjunction with another collar, and a regular training leash. It's a combination multi-functional training leash with a secure martingale collar.
I haven't come up with an official name for it yet, but I think it deserves it's own little name. I LOVE this thing. It looks nice, it's totally functional, and of course I can fit the martingale to my dog's head and neck size. I'm also offering to make these for anyone who wants one -- you can get them in brown and black right now. BUT if you want black, you might have to wait a bit longer for some supply issues (I would need to buy a complete roll at the leather shop and wait until I have enough orders to do a bunch). Brown is easy right now because they sell this lovely brown leash strip at the leather shop for a pretty decent price.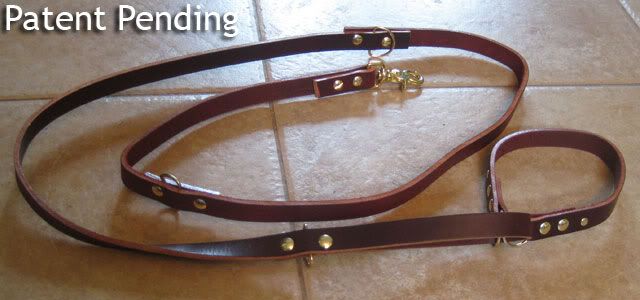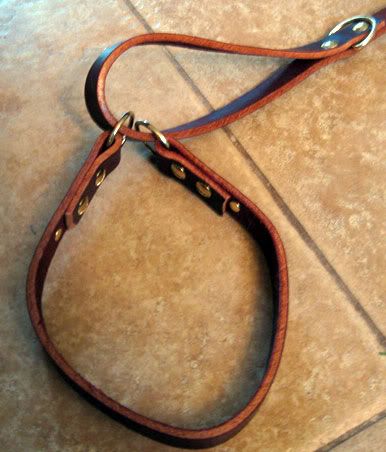 I'll be tinkering around with other materials, like cotton or nylon rope, but right now. It's leather.
Let me know, if you order, the following information (in the comments):
Size of dog's head at widest point
Size of dog's neck measured just behind the ears
Black or brown leather
Brass or Nickel hardware
Preferred length of "leash" portion
Make sure to include a valid email and shipping address!
PRICE: $85.
ORDER LINK
https://www.paypal.com/cgi-bin/webscr?cmd=_s-xclick&hosted_button_id=KDA28ZZG4W4MQ
And I'll be donating a portion of all sales directly to Chako Pit Bull Rescue.