So it has been awhile since my last update and lots has changed. I have hired a new assistant to help me keep the Ready to Wear section filled as well as keep the turnaround time on custom orders faster. She has been busy getting up to speed and we are adding stuff to the site daily , which by the way has undergone a mini make over on the design and I will be working on the content over the next month to try and make a few things easier to order.
We also launced a Face Book page so be sure to check us out as I post daily updates there about Ready to Wears, discounts and general information
http://www.facebook.com/#!/pages/San-Fr ... ajaxpipe=1
So on to the good stuff, this will be long so bear with me, there is lots of new stuff and a contest and a discount for those of you who hang in there until the end...no scrolling to the end!!
I will be adding next week a new style of Adopt Me Collars. The embroidered collars will be replaced with collars that have the Adopt Me phrase imprinted into the nylon to make them more durable as well as I can now make martingales which have been requested and the Adopt Me can be seen. The colors are limited to start but you know me this will change and more will be added. I am thinking of also adding a few Do Not Ban Me options as well since BSL is upon all of us.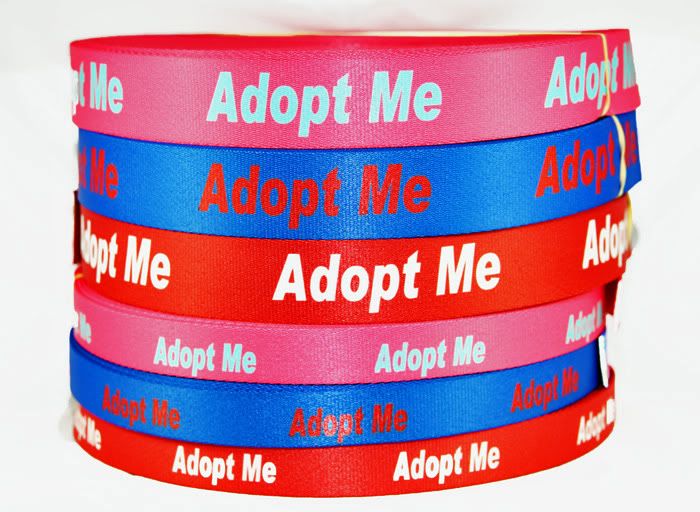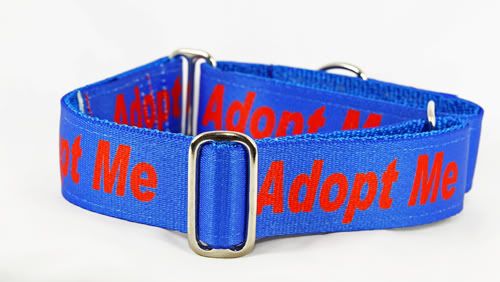 Second, for all you agility and fly ball folks I am adding some specialized ribbons to the 1" section. They can be used on 1.5 or even 2" collars if need be and can also be layered with colored grosgrain ribbons for some added pop, such as the examples below , a few of these will be added to the ReadyTo Wear section tonight.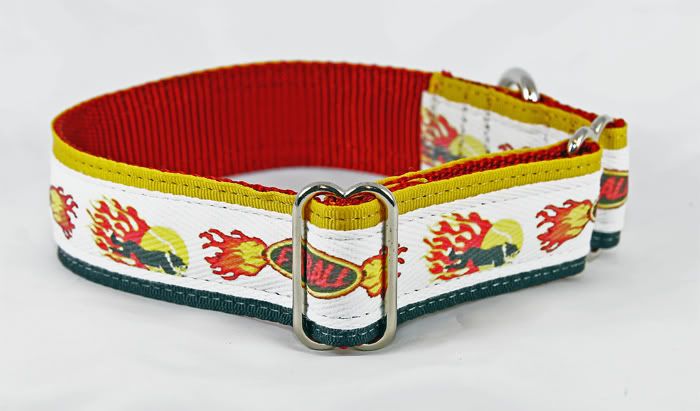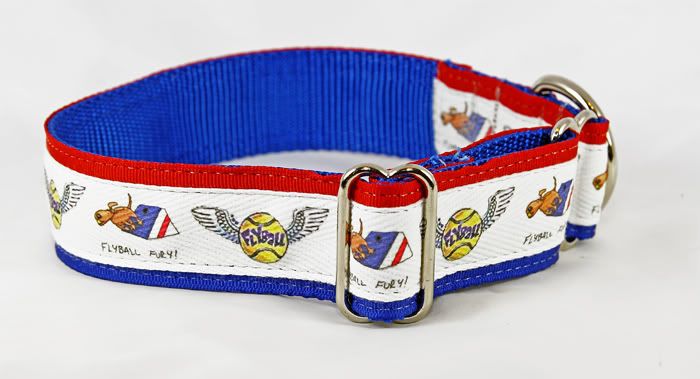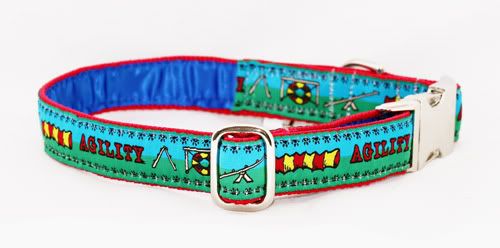 Also coming in August, leather name/tag collars. These will be lightweight leather collars with a thin suede lining to be used as tag collars for larger dogs when you do not want a noisy tag jangling or for small dogs as regular collars. I have a bunch of cool new leathers in color and patterns. These are different from the regular leather name collars in that they will only come in 3/4" and 1" and have plastic quick release buckles or nickle/brass if you prefer, as they are not for walking large dogs but only for names and numbers.
Another option coming in August will be Crypton fabric collars. Crypton is an upholstery fabric that is water, stain, mildew and abrasion resistant. It does not come in as many flashy pretty colors but I buy what I can find that is cute. These will be a great option for hikers, dogs that go to the beach and are generally hard on collars. I have a few testers out now putting them through their paces and reports are good.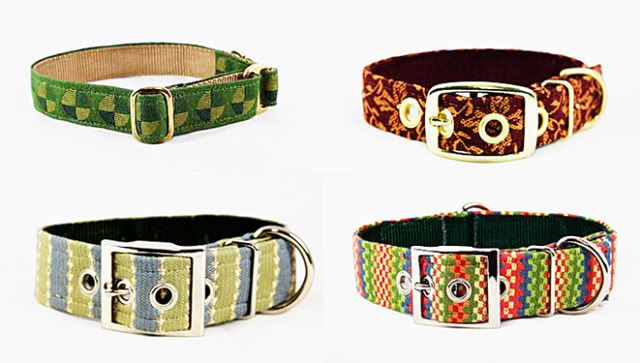 Next we have new fabrics and ribbons..lots of ribbons. I have focused a lot of fabrics the last few years and have bought a few of them this month, but I am increasing the ribbon selections with some really durable choices. Most of these will be made into Ready to Wears so check there often, I am adding about 15 or 20 tonight. Sizes range from 3/4" to 2". We have also been experimenting with layering ribbons and lining the collars with cool ribbons, if you see something you like just contact us and we can work out a custom design for you.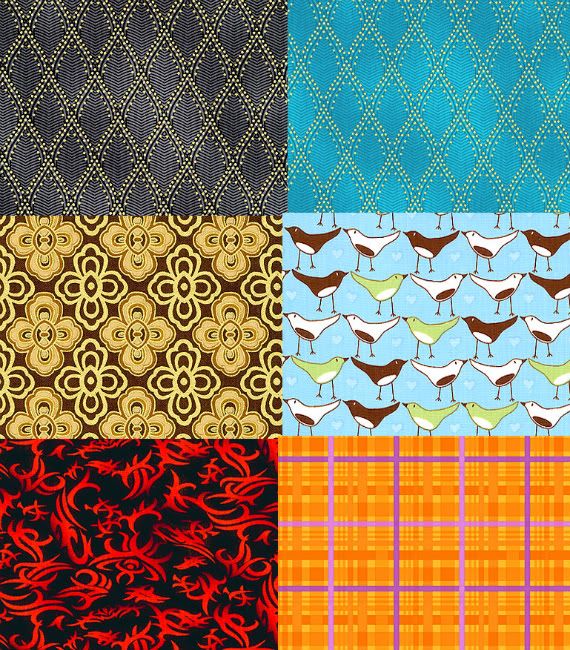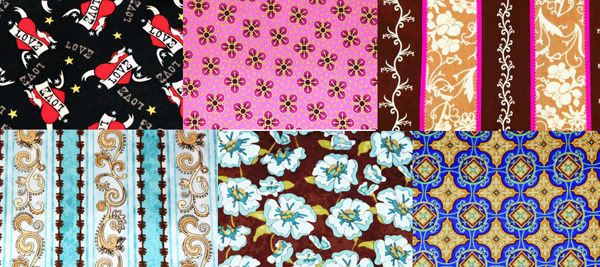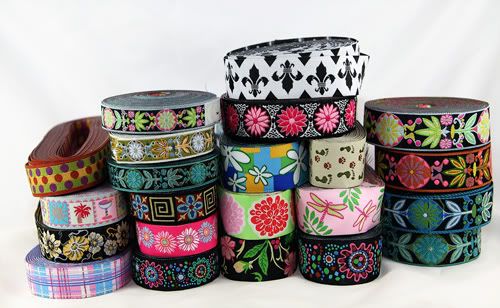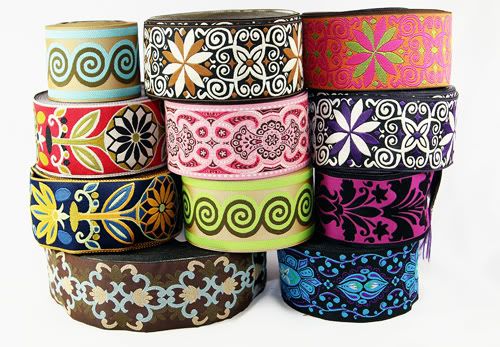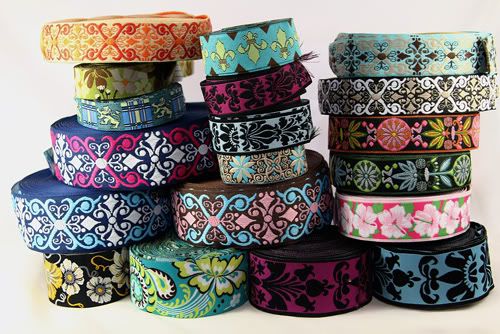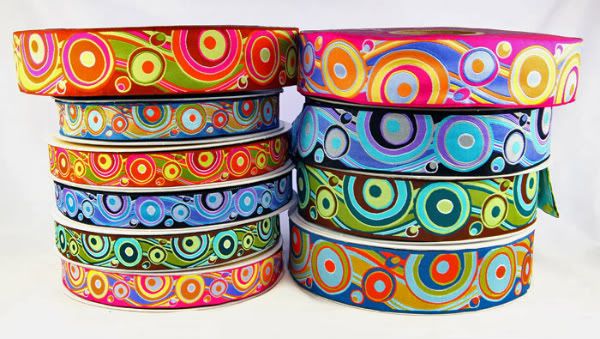 So...in honor of all the new changes and for you being patient and reading all this....you did read all this right? We are having a contest, I will give away 4 ribbon or fabric collars of your choice and design, just sign up to this thread and the winners will be chosen on Monday August 8 which is my birthday , but I will be giving the gifts to you
)
Also, if you cannot wait and see something you must have now, you may use coupon code Mother25 between Aug 1 and Aug 15 and receive 25% off your order, this applies to all products on the site.
Thank You all for your continued business over the years it is much appreciated and I thank you and the spokesmodels of Collar Mania thank you!