Just thought I'd offer these up here
I do custom pet portraits. They are painted on 8X12 square, or 8x10 oval slabs of pine, and I can put hooks on them so you can hang your leashes and collars on them.
Heres a couple examples of what I've done.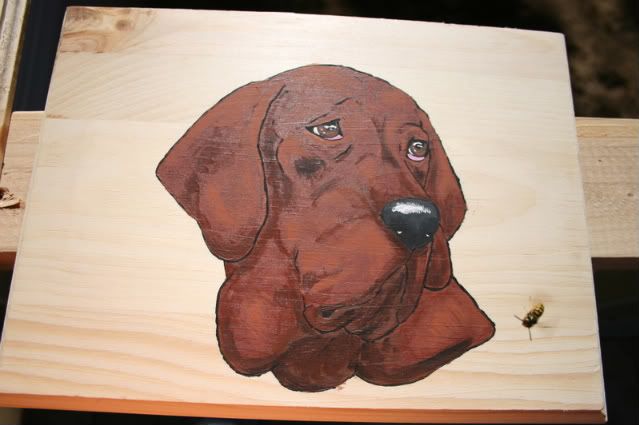 If you want to see more examples, just ask.
I charge $30 per painting, and $14 shipping and handling. They are mailed Priority, with insurance. It generally takes me two weeks per painting.
They are sprayed with a protective glaze, that gives them a nice shine and prevents chipping.
Payment methods I accept are Paypal, MO or checks
If you have any questions, please ask!
Libby